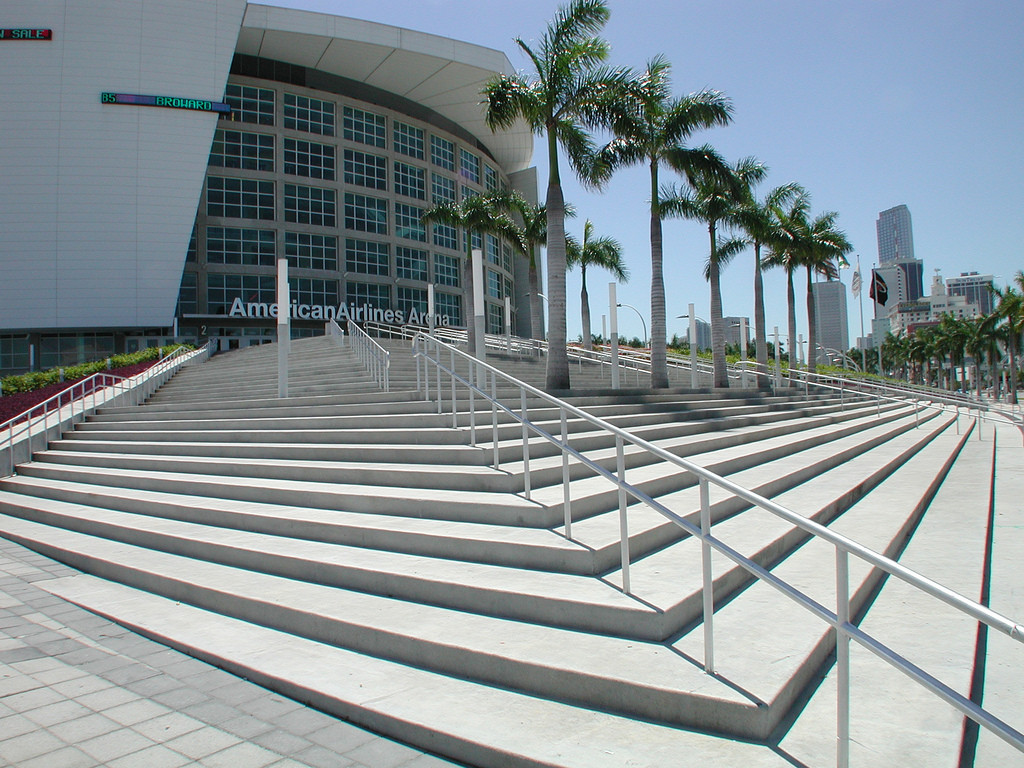 Congratulations to IAVM member venue AmericanAirlines Arena for achieving LEED Gold recertification from the U.S. Green Building Council (USGBC). The Miami-based arena received its first LEED Silver for Existing Buildings certification in 2009.
"The HEAT Group is very proud to be a leader of the sustainability movement in both our industry and our beloved city," said Eric Woolworth, president of The HEAT Group's Business Operations. "Achieving LEED Gold is the fantastic culmination of our ongoing efforts over the past five years to behave in an environmentally responsible way that has a positive effect on our community and our planet."
Examples of how the venue achieved gold status include ensuring 75 percent of its annual electricity use comes from renewable energy, having a solar reflective roof, and efficient plumbing fixtures, among other items.
"This is an extraordinary act of leadership and stewardship by The HEAT Group," said USGBC CEO and founding chair Rick Fedrizzi. "Buildings are like people in that both can perform at their peak when they pay attention to their performance every day. It's that attention to thousands of little details that helped this facility not only match but actually outperform its first certification. That's a tremendous achievement and we congratulate them."
(photo credit: locationsite via photopin cc. h/t FFMA)