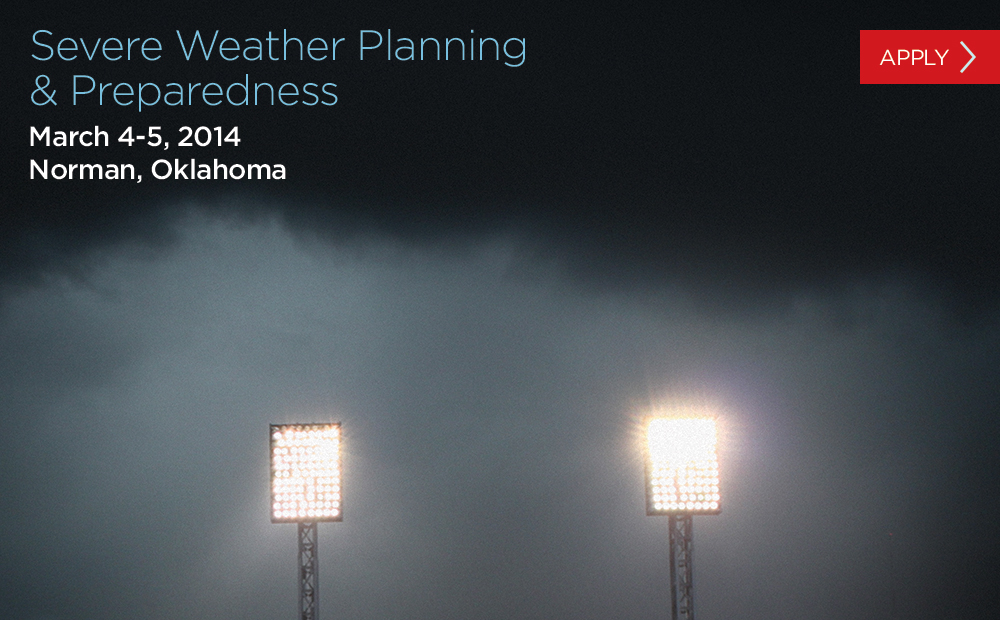 We've been talking a lot about how valuable the education is at the AVSS Severe Weather Planning and Preparedness Course (March 4-5 in Norman, Oklahoma). However, it's one thing to hear the message from headquarters. It's another to hear it from former course student, Andy McWilliams, director of operations at Talladega Superspeedway.
I think the most important things that I learned during the course was a combination of some of the responsibilities that the venue has to its guests that may have been a little bit cloudy before, and the explanations that were given as to the dynamics involved in storms that make them so unpredictable, which requires event managers to be very proactive in the development and implementation of severe weather plans.
I think the basic concepts that are used and discussed in the course can be applied to various situations that arise in the operation of a venue and not just limited to severe weather situations.
The conference is very professionally conducted by individuals whom are some of the best resources on the subject matter discussed in the country. The location of the classes and the course schedule and criteria also make the course very interesting and attention grabbing for those in attendance.
According to Bob C. Mayer, CFE, a member of the AVSS Severe Weather Planning faculty, the program will feature the "rock stars" in the world of meteorology.
"[They] will discuss a variety of severe weather threats, including tornadoes, strong straight-line winds, hail, and atmospheric electricity (lightning)," he said in the Region VI newsletter. "You will learn a little about how to read those radar signatures and how to interpret that information. Experts in crowd management, legal issues, and architectural design will give you information that is so vitally important to your planning process. There will be a special focus on how you can create "Trigger Charts" for each event to help in the decision-making process during each type of severe weather threat, and you will experience an interactive and challenging exercise to bring all that you learn into focus."
Please visit the Severe Weather Planning and Preparedness website to register and to learn more about the course.