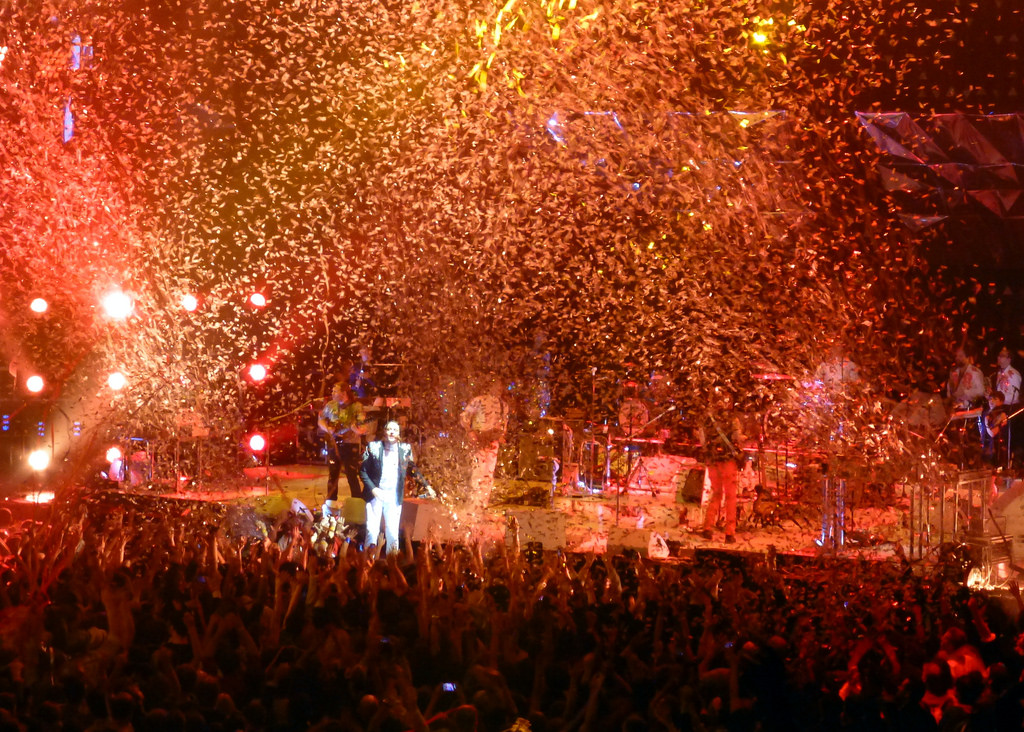 Arcade Fire played in a warehouse in Brooklyn late last year and loved how it felt. That's when the group turned to its tour production manager, Richard Stembridge, and asked, "How can we take an arena and make it feel like a club?"
One way he did that was to lower the lighting rig above the audience and the band.
"It creates a vibe," said band member William Butler. "Having that ceiling over your head makes you feel like you're in a club."
Part of Arcade Fire's success stems from how easily they break down the wall between band and audience.
"The audience is an aspect of the performance, if not the largest aspect," said musician Dan Deacon, who performed as an opening act on Arcade Fire's current tour. "You don't feel you're in an arena. I feel like I am just playing a giant house."
Playing to the amount of audience they have, they have to use giant spaces, such as arenas, said Arcade Fire's Richard Reed Perry.
"How do we use them in a way that makes us feel comfortable and makes it cool for the audience?" he said.
Check out the behind-the-scenes video below to learn more about Arcade Fire's current tour and venue production and how they're making it fun for themselves and the audience.