Henderson Engineers announced Carlo Sechi as a new senior leader in the firm's Houston office. Sechi will serve as an associate and senior program manager, concentrating on expanding Henderson's presence in Houston. He brings more than 23 years of experience, including nearly nine years as a partner and director of higher education with DBR Engineering Consultants, Inc./JonesDBR in Houston.
"Carlo's addition to our Houston office takes us to the next level," said Tom Simmons, director of operations for Henderson's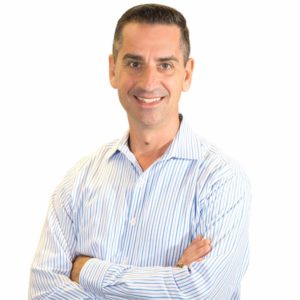 Houston office. "For more than two decades, he has been a respected leader in the Houston engineering market. His experience is a great fit for our team and will help us continue to propel our office forward. We are happy to have Carlo on board."
Sechi holds vast higher education, corporate, hospitality, venue, and healthcare engineering experience. He has worked on recognizable projects such as NRG Stadium, Marriott Marquis Houston, and the entire Corps of Cadets Dorm and Quad renovation at Texas A&M University, his alma mater.
"I'm thrilled to join Henderson because of its reputation for quality work and innovative thinking," Sechi said. "I've been proud to call Houston home and have always admired Henderson. Their portfolio of nationwide work, focus on technical quality, and great culture was exactly the type of company I wanted to join. I couldn't be more excited for this opportunity."
Sechi previously worked for DBR Engineering Consultants, Inc./Jones DBR in Houston for 12 years. He was promoted to partner in 2009 and named as their director of higher education in 2010. He also worked as a mechanical engineer for Shah Smith & Associates, Inc. and served as a sales engineer for The Trane Company.