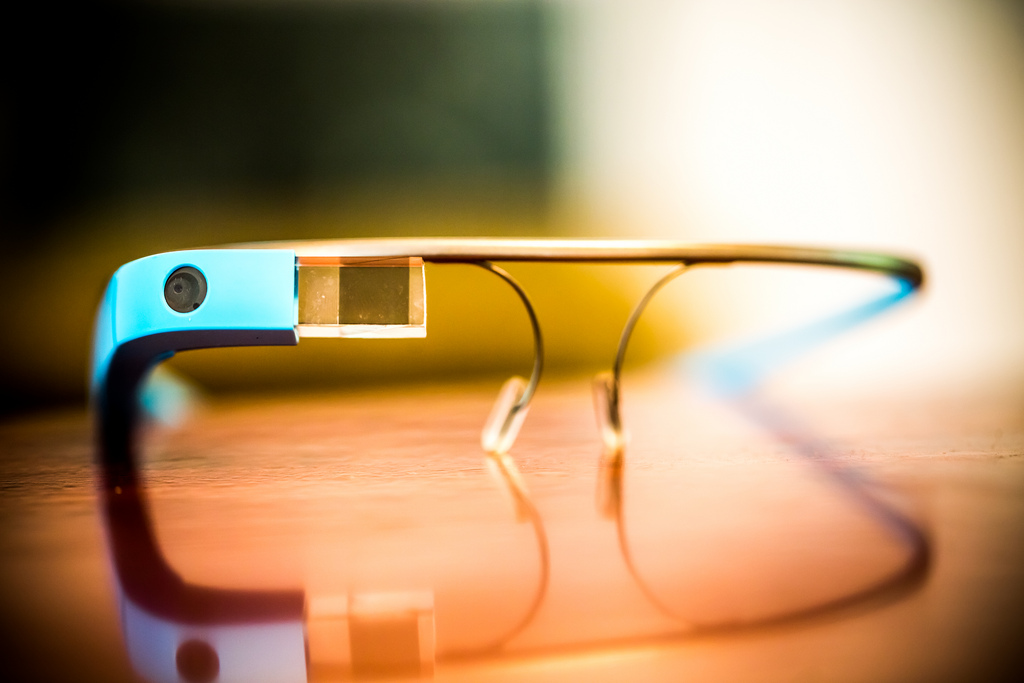 This is Part 2 of the log I'm keeping about Google Glass. Click here to read Part 1.
Captain's Log No. 3
Google Glass travels from Portland, Oregon, to Buckhorn, California. Remote home in Sierra Nevada mountain range has no cell phone service. Relied on cable Wi-Fi router in the house; device paired with smartphone using Wi-Fi. Google Gmail account and GLASS mobile app required.
Preferring a single name like other celebrities, glass (lower case) loaned to 16-year old nephew and his friend.
"Cool" and "I might need my dad to buy me one of these."
Michael and Tommy figured out how to use glass in less than 20 minutes. Would have been faster but they were distracted by a re-run of The Shining on television. Irony or…?
Instructions to the teens included:
1 – Determine how to use glass: Take photos, videos; share same. Get, create, send email. Listen to music. Get directions. Use Google (the search engine). Else?
2 – Determine if glass would be useful to them as they begin senior year of high school and especially in their theatre program.
"ok glass" is the opening image on the ice cube viewer. Using verbal command, "ok glass" displays a text list of options including Google search engine, take picture, take video, share photo/video. Read email. Then one speaks out loud to ask questions and activate commands: "Take picture." "How many feet in a mile?" "How old is Harrison Ford?" "Get directions to liquor store." Tap and swipe right side of glasses frame also needed.
People stare at you while you ask questions out of thin air and tap side of your head.
16-year-olds report back observations:
• even fully charged, glass doesn't seem to display for longer than 40 minutes
• glass gets hot on right side frame—bothersome/worrisome
• learning curve steep, even for them
• irritated eyes (right eye) to keep glancing up to the side; causes eye strain
• can cube be re-set for the left eye?
• software app wanted to download all contacts, appointments, messages from other sites to Google Chrome/Gmail
• "too much Google stuff"—they don't like Google
• could not think of a single use in their school. A video camera or iPhone on a tripod would record a rehearsal or dance number better. Maybe a point-of-view from the back row of the chorus looking out across the stage?
• can't play games on it
• don't want one after all
Side note: Other family members also interested in glass, especially brother in aero-space industry, where bosses previously voiced interest in having all employees wear devices to record what employees are doing, how quickly, and with what accuracy/quality assurance. Union response imminent.
Captain's Log No. 4
Back in Portland. In truth, have been too busy to use glass, as it is not comfortable to wear, hold battery charge for long periods, or easily applicable to daily office tasks. However, I was able to quickly re-acquaint and re-learn the basic commands, view the screen images, use motions to tap or swipe side of frame for options, verbally say commands.
Learned that glass can be re-set to factory settings, or able to add other Gmail accounts via the GLASS mobile app on the host mobile device (smartphone).
Scheduled to pass glass to Annie Salamunovich, Portland'5 marketing and sponsorships, as part of job and as member of the Performing Arts Managers Conference planning team.
"ok glass" go to new home.
(photo credit: Thomas Hawk via photopin cc)