By R.V. Baugus
These days we need mental strategies to merely cope with life as much as we need any other resource to call on. Times are stressful, uncertainty about the future continues to abound, and yet we are still asked to perform, to get results, to meet expectations, and to otherwise continue going down the road of life.
It isn't easy, but Justin Anderson, Psy.d., LP., CMPC, Sport and Performance Psychologist, Founder & CEO of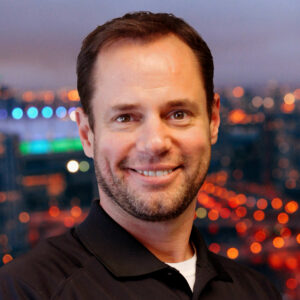 Premier Sport Psychology in Edina, MN, has some valuable insights to share on February 10 during his presentation at GuestX on Building a Resilient Mind: Applying Mental Strategies That Elite Performers Utilize to Manage Highly Adverse Situations.
Dr. Anderson is acknowledged for his work for teams in the NFL NBA, and MLB, and will discuss several strategies that can optimize our mindsets to improve our mental-toughness and well-being – even when we are fatigued, over-stressed and under pressure. Oh, and you don't have to be a performer in the major sports leagues to reap the benefits of Dr. Anderson's expertise.
He spent a few minutes visiting with us about his background, about his upcoming presentation, and about how every attendee will benefit from participating.
If you will, share a little about your background and how you came to start and lead Premier Sport Psychology.
I got into sport psychology because I was fascinated with the question of why some athletes could perform well in the clutch and others (who were more talented) didn't play to their potential. I believed it had to do with the mental aspect of the game because of some of my experiences in playing baseball and football. I started Premier Sport Psychology because there weren't a lot of resources available for people and athletes who wanted to optimize how they thought and performed. There were a lot of clinics to help people who were struggling with mental health, but no one working on the positive psychology front. Plus, there weren't many jobs available for young sport and performance psychologists, so I decided to carve out my own path. Today, we are grateful for our success and for all the lives we've been able to impact. It truly has been a rewarding ride.
What does "training our minds" mean?
We found that the mind fires very much like a muscle group in our bodies. We know now that when we think certain ways and get repetition in that thinking, we can actually strengthen our neural pathways. Our minds have a natural reaction to certain stimuli in our environment. Sometimes this natural course isn't ideal for the result we seek, so we have to retrain the mind to hold its attention to variables that lead us to accomplish the goals we hope to obtain versus just leaving it to chance. Basically, we can train our minds to be prepared for certain sensations (anxiety) or distractions (crowd noises/babies crying, etc.) and still hold our attention/focus on the task we desire to complete. Without the training, we are leaving our minds to operate from its natural state, which may not be optimally effective for the situations we wish to navigate.
It goes without saying that today we are facing more adverse situations than most of us ever have in our lifetimes. Do these experiences change the way you do your training in the people you work with and how?
We are doing most of our work virtually today. In the past, we preferred to meet in person, but with technology advancing, we've actually found that we can do work all over the country. And, because so many people are needing help and want to find new ways to grow and navigate these incredibly adverse times, we've been very busy working with individuals and organizations (not just in the sport industry) from all over the country. We have seen a very large increase in leaders seeking cognitive training to help them navigate the many issues that 2020/2021 has created.
Athletes have to be at their optimum in all facets to perform at the high levels in which they compete. What are some strategies you use in working with them that can translate to the rest of us?
One skill we start with that can be effective for anyone is to practice simple mindfulness exercises. Mindfulness is just the act of gaining more awareness of where our attention gravitates towards. Those that have more awareness of their thinking can then begin to assess if their minds are working for them or against them in certain situations. For example, if you find that your mind tends to drift/gravitate to the future more often than the present or past, there is a good chance you will experience more anxiety. If your mind gets stuck in the past (i.e., perhaps focusing on a regretful interaction), people tend to feel more depressed. We find that the present moment thinking is where we feel most settled, we also perform the best – so there is a tremendous benefit to being present. For example, fully paying attention to what we are eating or what we are doing can significantly enhance the experience. We once took an NHL team through an exercise of mindfully eating a Starburst. We placed one piece of the square candy in front of them, we then asked them to pick it up and notice the texture of the wrapper and describe what they noticed (color, smoothness of the wrapper, size, weight, smell, etc.). We then asked them to unwrap the piece of candy and again just observe what they noticed. At this point, many described how much their mouths were watering, how good the candy smelled, and how eager they were to eat it. Finally, we asked them to place the candy in their mouth and again mindfully pay attention to their senses. They were blown away at how great that small piece of candy tasted. This small exercise can create some simple joyful moments within the mundane and redundant days we face during this pandemic.
Venue managers have stressful jobs juggling many balls at the same time and working unusual hours. How will you communicate in your session what these individuals need to know with regard to the subject matter you are presenting?
With any group that we work with, we always want to make our tools as applicable to their situation as possible. The exciting thing that most of our clients find, is that we are having to "perform" every day. The long hours, managing stressful situations, managing teammates, attempting to stay motivated, dealing with less than ideal circumstances have ties to any occupation – sport just showcases it. We get to see athletes and performers deal with these types of circumstances in real-time, but the concepts we train are fundamental to anyone wanting to become healthier (mentally), happier, and more successful in any occupation.
Stress gets tossed about these days almost as a cliche. We all know it is real. How would you give your personal working definition of stress?
Stress is our perception of our abilities to manage the tasks and environment we find ourselves within. If we feel we can confidently manage it, we feel less stress but, after a certain amount of time, we may feel boredom. So, some stress is good for us. It keeps us sharp. How we perceive stress (i.e., see it as a challenge/good thing or see it as a horrible thing) can impact our health significantly. Therefore, coming back to using mindfulness to assess our perception of stress can be a good first step.
What would be a main takeaway or two you would like to leave attendees with to take back to the job and personal life?
Your mind ultimately will impact your overall wellness, happiness, and success. Many people have endured very difficult times and come out stronger from them. My hope is that by attending our session, people within the IAVM will take away a few tools to help them navigate any situation they currently find themselves within.