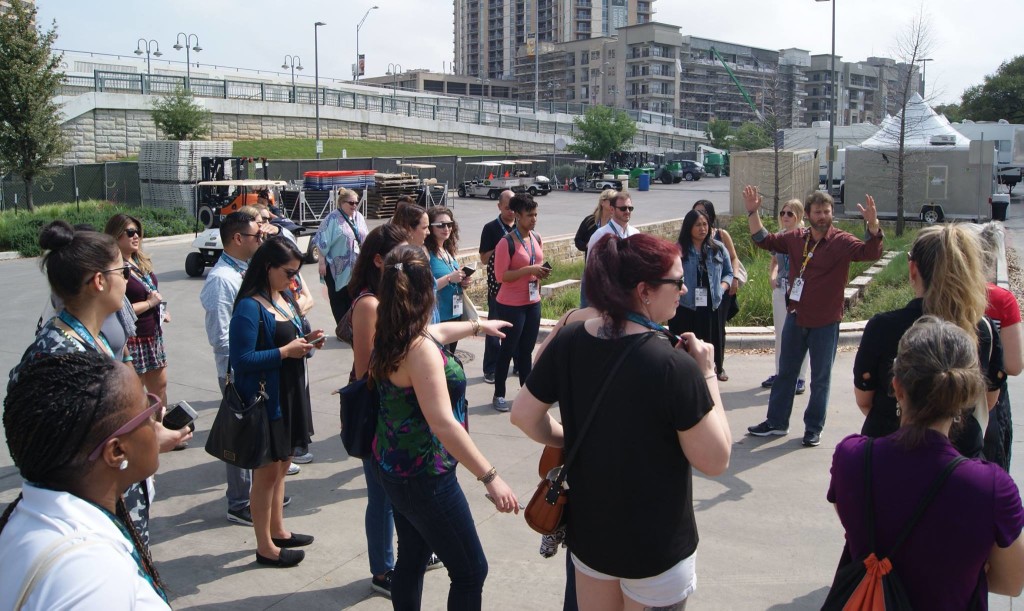 Meeting Professionals International (MPI) offers a great program called MPI Experiential Event Series that lets meeting and event planners experience behind the scenes of some of the world's largest events. The first program was the 2016 Miss America Competition, and the most recent one was South By Southwest (SXSW) in Austin, Texas. Frequent IAVM contributor Michael Pinchera was on hand for the event and learned about a safety and security element common to the venue industry.
"This successful and intriguing opportunity to learn about and actually see shelter in place in effect at SXSW was but one striking example of what participants of MPI's Experiential Event Series got to explore late last week," Pinchera wrote. "Such a shelter-in-place occurrence isn't unheard of in the meeting and event industry, but seeing this acted upon during the [series] at the mega event that is SXSW seemed somehow preposterously convenient."
Please read his story on the MPI blog to learn more about  how the sudden change in weather created a real-world experience for the participants.
(Image: Facebook)