Atlanta's legendary Fox Theatre has hired historic preservation and community development expert Leigh Burns to manage the Fox Theatre Institute's (FTI) program. FTI is a programming, consulting, and grant funding division of Fox Theatre, Inc. that has committed more than $1 million in grants for restoration and operation assistant of Georgia's historic theaters.
In her role as director of the Fox Theatre Institute, Burns will develop and implement FTI's strategic work plans and programs. In addition, Burns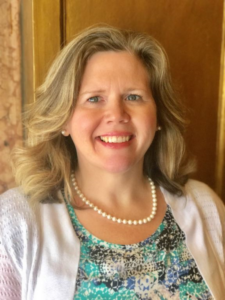 will effectively oversee FTI's annual budgets. FTI awards financial grants to assist venues across Georgia in maintenance and physical improvement efforts. Eligible venues receive assistance in response to emergency support, historic structure study or planning, technical assistance, and preservation grant. FTI also coordinates 'Fox in a Box,' a free interactive curriculum-based resource for area elementary schools, and Georgia Presenters, an innovative statewide talent booking consortium.
"Leigh Burns' impressive background plus her passion for historic preservation will be a great asset to the Fox Theatre and the Fox Theatre Institute," said Fox Theatre's Vice President and Chief Operating Officer Adina Erwin. "We're thrilled to have Leigh leading our FTI program, and am excited to see its growth under her stewardship."
Burns brings 17 years of historic preservation planning and community development experience. She previously served as the Education and Outreach Coordinator for the Georgia Main Street Program at the Georgia Department of Community Affairs. In this role, Burns supported the success of more than 100 Georgia Main Street Programs. Prior to her work with the Georgia Department of Community Affairs, Burns worked for several years with the Historic Preservation Division of the Georgia Department of Natural Resources.
"I've been a fan of the Fox Theatre and, most notably, the great work of the Fox Theatre Institute to support theaters throughout the state of Georgia," said Burns. "Joining the FTI team will allow me the opportunity to not only preserve beautiful theaters and structures, like the Fox Theatre, but to work hands-on with communities to ensure economic development."
Burns currently holds a board position with the Georgia Downtown Association and the Young Harris College Alumni Board. She actively volunteers with the Historic Oakland Foundation and the Georgia Trust for Historic Preservation. She received a Master of Heritage Preservation degree from Georgia State University in 2001, and completed her undergraduate degree from the University of Georgia and associate degree from Young Harris College.
In less than 10 years, FTI has offered financial assistance, restoration support, and operations mentoring needed to leverage scare resources and stimulate economic growth and arts opportunities of local communities. FTI's innovative program received the Governor's Award in Arts and Humanities in 2013 for its contribution to Georgia's civic and cultural vitality.