By R.V. Baugus
Bill Carl "BC" Johnson, Chief Listening Officer of the BCJ Group, will present a workshop at the February 17-19 GuestX in San Diego on the topic of "Discover A Culture Your Guests and Employees Will Love."
Does the name BC Johnson sound familiar? If you attended VenueConnect this past July in Chicago, it should. Johnson was the keynote speaker at the Amphitheaters & Fairgrounds sector meeting on the topic of "Creating the RIGHT Culture for Your Organization."
With an overwhelming response to the session, Johnson returns to lead another interactive session to GuestX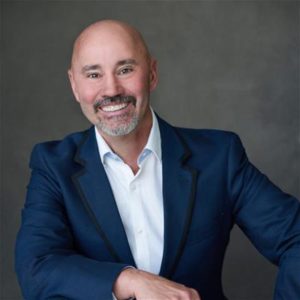 attendees. Johnson took a few minutes away from a busy schedule to share some about himself and what attendees at GuestX can expect from his presentation.
GuestX is of course about the guest experience. Why should folks plan to attend GuestX?
Leading organizations are always looking for an edge and a competitive advantage. By consistently exploring the cutting edge of GuestX, organizations can expect to be creative and innovative. Creativity and Innovation are driving forces behind a successful Guest Experience.
Help some of our attendees out who may not know you about your professional experience in this field of guest experience.
For 20 years, I worked at a Human Trap built by a Mouse in Orlando Florida! At Disney, I served as a finance director, organization development director, business development executive and led major client engagements for the Disney Institute. Since leaving Disney, The BCJ Group has engaged with professional sports teams, college athletic departments, and cruise lines to connect their culture to the employee and guest experience.
What are just a few of the things you can share as a "sneak preview" for what you expect to speak about at your session?
Guest expectations are increasing year over year. What you did today and yesterday are now baked into the guests' expectations. Our guests expect their experience to be personalized and frictionless. Organizations need to be positioned with the right business strategy, organization strategy, and people strategy to meet this challenge.
Speaking of guest experience, what do you see as the biggest change in that area today as far as what guests expect when they go to a venue?
Our guests' expectations are being shaped by Amazon, Zappos, Netflix, Starbucks, etc. Everywhere they go and with everything they do, they expect it to be fast and specifically designed for them. When they walk into a venue, they come loaded with these expectations.
Any takeaways you hope to leave attendees with for them to go back home and implement or execute?
During our time together, everyone will walk away with 2-3 things they can take back and immediately implement. The GuestX challenge is a continuous journey and we will move forward on this journey together.
Don't miss your opportunity to be a part of GuestX 2020. Seats are limited so register today!