By R.V. Baugus
Robert A. Lorelli, founder and president of the theater consulting firm, Robert Lorelli Associates which merged into Theater Design in 2019, passed away on July 23 in Westhampton Beach, New York, surrounded by family and friends after a brief battle with Parkinson's Disease and Lewy Body Dementia. A graduate of New York Institute of Technology, he earned a degree in mechanical engineering and specialized in lighting and rigging designs.
"In many ways Bob is responsible for the theater consultant that I've become and the career I continue to have," said Michael Mell, president of Theater Design in Cold Spring, NY. "I was honored when he asked me to take over his clients when he retired. I will miss his friendship, his generous support and counsel."
During his more than four decades in business, he worked on more than 300 theater projects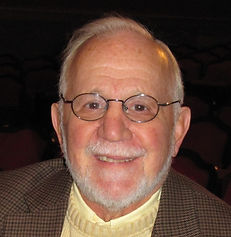 worldwide. Among his projects were Lincoln Center for the Performing Arts, Carnegie Hall, City Center 55th Street Dance Theater, Heinz Hall for the Performing Arts in Pittsburgh, Ruth Eckerd Hall in Clearwater, the Onondaga Civic Center, the Cleveland Playhouse, the Warner Theatre in Erie, Pennsylvania, the Shubert Theater in New Haven, the Palace Theater in Chicago, the Westhampton Beach Performing Arts Center, Saratoga Performing Arts Center, Wolf Trap Farm Park in Vienna, Virginia, the American University in Cairo, Place des Artes, Montreal, Teatro de la Cuidad y Centro de Convenciones, Coatzacoalcos, Veracruz, Mexico, and Expo '98 Centennial on the Clark Base in the Philippines.
Prior to this he was Executive Director of City Center 55th Street Dance Theater, and he designed the innovative turntable in the Chrysler Pavilion of the 1964 World's Fair. He also worked on the LINAC Accelerator Project at Brookhaven National Laboratory. He was avid sailor and a major support of the Peconic Bay Medical Center, Riverhead, New York, as well as the World Wildlife Fund and the African Wildlife Foundation.
A celebration of Bob's life will be held in the near future. In lieu of flowers, it's suggested that a contribution be made in Bob's name to the Peconic Bay Medical Center Foundation, 1300 Roanoke Avenue, Riverhead, NY 11901, or to a charity of your choice.