By R.V. Baugus
Industry veteran Leslee Stewart has retired from her position as general and CEO of the Paramount Theatre in Oakland, with Jason Blackwell, CFM, promoted from assistant general manager to the top position.
Blackwell steps into a position at a venue that Stewart took from one of sporadic events to become the eighth busiest venue of its size in the United States. Stewart guided the Paramount for more than 20 years.
Stewart has been busy with travel obligations, but we will have comments from her as soon as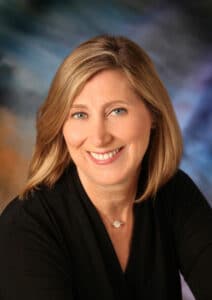 possible. "Being the general manager and CEO of the Paramount has been the best 23 years of more than 30 years in facility management," she said in an announcement.
For his part, Blackwell knows the big shoes he is following and is ready for the next phase of his career.
"I am incredibly humbled and thrilled to follow Leslee Stewart as general manager at the Paramount Theatre," he said. "I have dreamt for many years of one day working as the general manager of a theatre and I feel so blessed to have been given this opportunity.
"While I have been fortunate to work with so many talented and diverse individuals in my venue and arts management career, Leslee has helped me elevate my skillset to another level, especially with booking. I am especially grateful for the chance to lead and care for this magnificent historic art deco theatre and support the incredible team of professionals that will continue to keep the Paramount strong, relevant, and dedicated to Oakland and the Bay Area."
The 3,000-seat venue is indeed loaded with history. Buit in 1930, in the art deco style Blackwell referenced and opening in 1931, the Paramount was entered into the National Register of Historic Places following a 1972 restoration.
The 3000-seat performing arts venue was built in 1930 in the Art Deco style and opened in 1931. Following a restoration in 1972, it was entered into the National Register of Historic Places.
Now, the keys to the cherished venue visited by millions have been turned over to Blackwell.
"I appreciate the ongoing dedication of the Paramount team and without a doubt the support and camaraderie of my distinguished colleagues and friends throughout IAVM and this industry," he said. "I look forward to continuing our service together in making the entire events industry resilient and representative of the communities we serve."