Kennesaw State University has named Joe Skopitz, CVE, as the general manager of Fifth Third Bank Stadium in Kennesaw, Georgia. Skopitz will also serve as deputy executive director for KSU's Department of Event and Venue Management. David Bennett, MBA, CVP, was promoted to director of event operations and assistant general manager for the stadium.
Skopitz has served at KSU for four years and Bennett for six years. Both will continue to report to the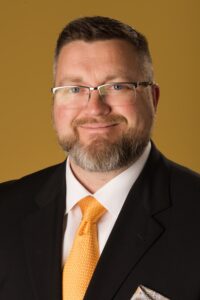 executive director of Event and Venue Management, Zach Kerns.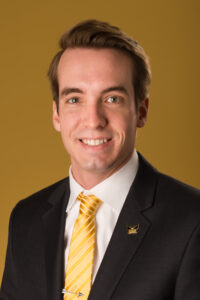 Before joining Kennesaw State, Skopitz spent 14 years with the Georgia World Congress Center Authority in Atlanta, Georgia in a variety of roles, including AGM of Centennial Olympic Park. Bennett, a former IAVM 30 Under 30 recipient, was previously with the Charlotte Bobcats/Time Warner Arena and began his career at Clemson University.
"Joe and David have now worked together for nearly five years and have formed a great relationship. They are team players, customer focused and student advocates," Kerns said. "I'm looking forward to what they will do for the stadium, our Night Owl student employees, and our patrons in the future."
Additionally at KSU, Kristin Evans has moved from director of business operations to director of resource planning and management, Ann Schroeder from compliance and support manager to director, youth programs compliance, and Brittany Bailey from senior business operations manager to director of business operations. All moves were strategically designed to best support the department, the University and the greater Kennesaw community, Kerns said.
(Joe Skopitz, pictured right; David Bennett, pictured left)