By Blair Cardinal
Parking industry veteran Joe Leung has joined OVG360 as vice president of its new Parking & Mobility division, which will help client-partners develop operational strategies to optimize the guest experience, generate revenue for the venue, reduce environmental impact, and support the surrounding community.
Beginning his role immediately, Leung is based in Denver and reports to Chris Granger, president of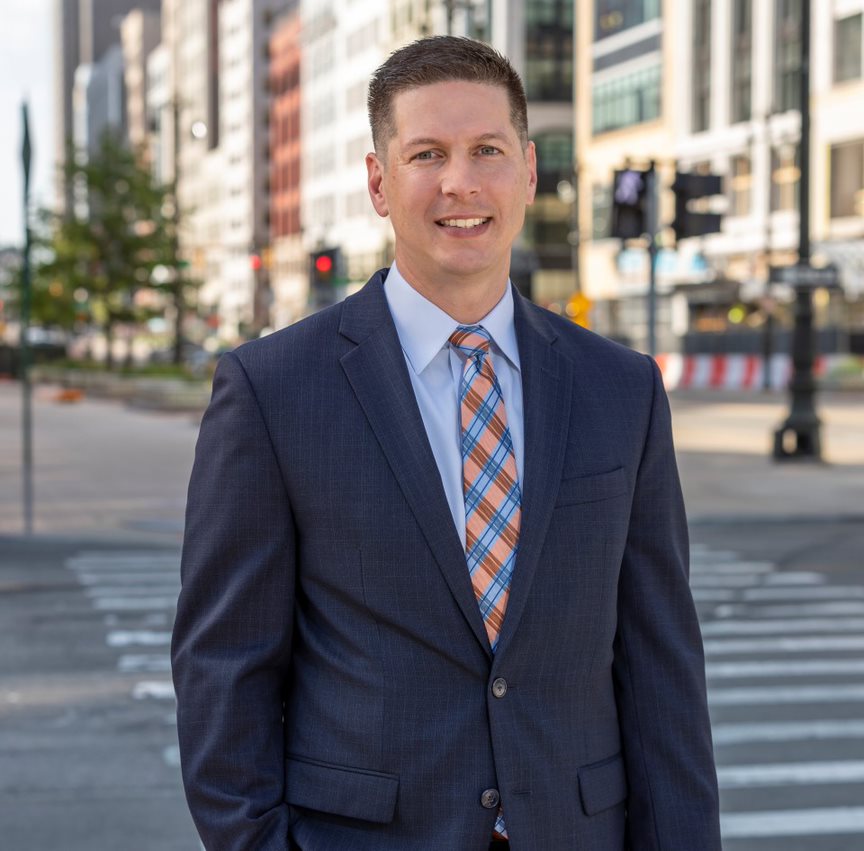 OVG360, which is the third-party, venue management, venue services, and hospitality division of Oak View Group (OVG), the leading global venue development, advisory, and investment company for both the sports and live entertainment industries.
Under Leung's leadership, OVG360's Parking & Mobility division will engage clients in one of three ways: one, exclusively run parking operations for a venue that does not already have a dedicated manager or third-party operator in place; two, manage a venue's contracted parking operator; or three, act as a third-party consultant who evaluates/audits existing operations and makes recommendations on parking strategy. Regardless of the client-partner relationship, OVG360 will use methodologies and industry best practices to evaluate each venue's unique parking process to help identify opportunities for operational efficiencies and revenue generation. Because parking interacts with every department within a venue, the new division will work with clients to identify business goals and enable a parking system to support those goals – whether sponsorship wants to explore activation opportunities and elevate the premium ticket-holder experience, or the general manager wants to implement programs to get their guests to and from an event more efficiently.
"OVG360 is well ahead of the game in recognizing the significant strategy that goes into an effective and efficient parking and mobility program," Leung said. "Many venues gravely underestimate the importance of parking and mobility, often saddling the head of security or some other manager with parking as a secondary responsibility. In reality, each guest's experience starts and ends with transportation, a journey that begins when they're still on the couch planning how they are going to get to the venue for an event. If venue managers focus on parking – just like they would on hospitality or any other element of the guest experience – they can decrease a guest's frustration and confusion, and eventually increase their Net Promoter Score (NPS)."
Leung joins OVG360 after spending two decades with some of the most well-known parking companies, experience which spans ballparks, arenas, theaters and a variety of other live events facilities. He was senior director of customer success at FLASH, vice president of parking at Olympia Development of Michigan, and regional manager at SP+, where he oversaw parking and mobility.
With sustainability as one of OVG360's guiding principles, Leung will focus on reducing the environmental impact of the more than 330 venues the company owns and/or manages. Through efficient parking operations and traffic management, guests will spend less time idling and circling, which will cut carbon emissions. "If a guest knows ahead of time where they are going to park, you reduce their time with the car running on the way in and out of the parking garage – say for 100 cars times 150 events, it starts to add up." Leung said.
Throughout his career, Leung has also focused on how parking impacts a community, especially when a new venue is being built in or around an existing neighborhood. While a venue typically results in an economic boost for communities, he has worked with community leaders and neighbors to understand and minimize the impact, such as with increased traffic. To optimize parking and mobility, OVG360 will leverage technology, review staffing, generate purposeful marketing campaigns, enable selling through all venue channels, and address a wide range of mobility solutions, for example: electric car charging stations, scooters, ride share drop-off/pick-up stations, public transit access, shuttles, and more.
"I worked closely with Joe during my time overseeing operations for the Detroit Red Wings and the Detroit Tigers, and it was clear that he seamlessly balanced sustainable operations, community relationships and innovative revenue generation," Granger said. "Parking is part of the holistic guest experience. It can either be a non-factor or put negative bookends on what would have otherwise been a great event. We're excited to have Joe guide OVG360 in making parking part of the complete guest experience for the 330-plus venues we own and/or manage."
Blair Cardinal is VP, Communications for OVG360.