By Paul Pettas
The San Diego Symphony officially announced partnerships for The Shell Provisions, its signature culinary program featured at its new permanent waterfront venue, The Rady Shell at Jacobs Park, in downtown San Diego. The program, conceived and created by Frank ODea Hospitality for the San Diego Symphony, curated by Centerplate, offers an impressive range of local specialties in partnership with some of the city's most popular purveyors including celebrity Chef Richard Blais, URBAN KITCHEN Group, Biga, Lola55, Achilles Coffee Roasters and more.
In addition to top-notch food and beverage selections, The Shell Provisions at the Prebys Plaza Dining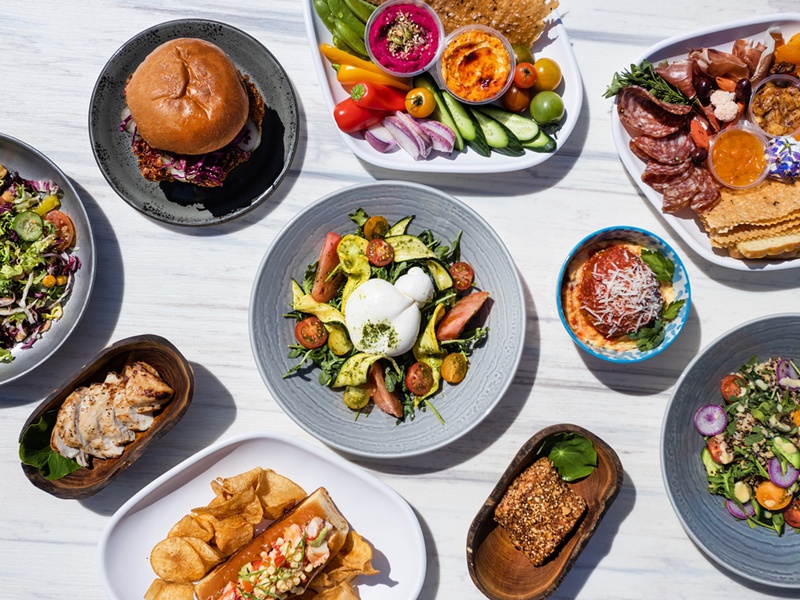 Pavilion and Market boasts new state-of-the-art kitchens and incredible dining spaces, allowing concertgoers to enjoy some of the best tastes San Diego has to offer, while taking in the beautiful sights and sounds of the city. The Rady Shell's inaugural season started on Friday, August 6, 2021 with Music Director Rafael Payare conducting the Symphony in the world premiere of Mason Bates's Soundcheck in C Major.
"Our goal with The Rady Shell at Jacobs Park is to not only give San Diegans and visitors an unforgettable musical experience, but also a well-rounded cultural experience that reflects our city. The Shell Provisions highlights cuisine San Diego is famous for, while supporting local businesses and elevating the concert-going experience," said San Diego Symphony, CEO Martha Gilmer. "We are thrilled to partner with Centerplate and Chef Richard Blais as well as Chef Tim Kolanka and restaurateur, Tracy Borkum with URBAN KITCHEN Group to give concertgoers an unmatched tableside dining experience. We are equally excited to showcase beloved local purveyors along with our dynamic programming this summer. We are infinitely grateful for every partner, donor and community member who helped make this possible."
Paul Pettas is PR & Communications Director for Centerplate.