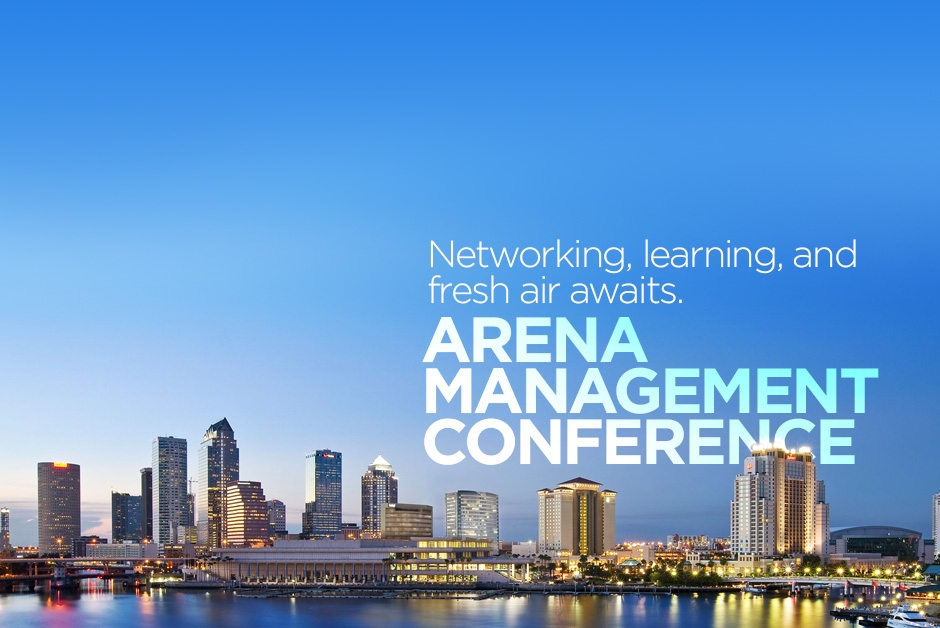 The 2016 Arena Management Conference is quickly approaching, and we look forward to experiencing some of the following great sessions with you in Tampa, Florida, September 18-20.
Innovations in Arena Technology
Hear about some of the latest technological innovations being used in the arena business from parking automation to arena digital signage, video integration, connectivity, data analytics, smart sensor technology, and more.
Moderator: Jeff Davis, director/general manager, UTA College Park Center
Panel: George Baker, founder and CEO, ParkHub
Jay Parker, national sales manager, Daktronics Inc.
Aran Rush, assistant general manager, Golden 1 Center
Jeff Volk, vice president, Alpha Video
The Arena Manager's Role for Improving Food and Beverage
Learn how successful venue managers have positively affected their foodservice department's performance. Attendees will leave with five takeaways that can improve their bottom line while upgrading their customer service.
Moderator: Chris Bigelow, CFSP FCSI, president, The Bigelow Companies Inc.
Panel: Steve Cahoon, Centerplate, Wesley Chapel, Florida
Tom Kaucic, director of operations, Levy Restaurants/Amway Center, Camping World Stadium, Bob Carr Performing Arts Centre
Duck & Cover: Venue Security 2016
Our panel of venue safety experts will discuss a variety of topics that include: Magnetometers (best practices, expense, expectations, guest communication, back of house deployment), staff training, emergency situations (active shooter, explosive event, riots), wait times vs secure environment, police department relations, and recent safety and security incidents at venues.
Panel: Jason Allen, sales manager, US Testing Equipment
Joe DeGeorge, event director, Verizon Arena, Little Rock
Vincent Foderingham, vice president, risk management, Feld Entertainment Inc.
Eric Hart, CFE, president & CEO, Tampa Sports Authority
The conference will also offer several town halls and roundtable discussions, as well as our keynote speaker Steve Griggs, CEO of Tampa Bay Sports and Entertainment. Registration is open. See you soon in Tampa!