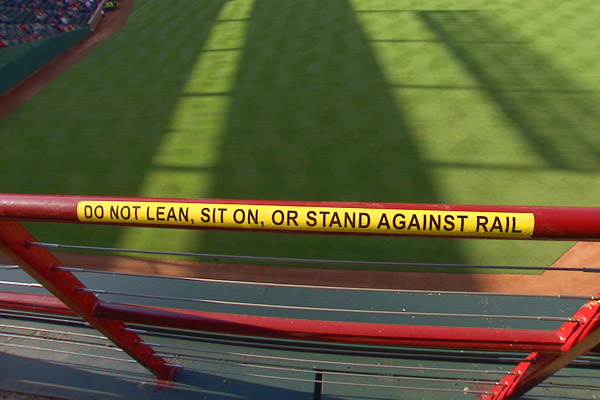 It seems a great deal of IAVM's content and communications to members this week have been focused on safety and security. We have one more addition to share – WebSITE Spring 2013: Safe Stadium Operations. This hybrid conference will take place May 1, and includes several host-sites for an in-person conference as well as a webinar component for those unable to attend at a host location.
Organized by the Stadium Managers Committee, this program is a great educational and networking opportunity for athletic directors, stadium operations managers, safety directors and their staff to learn best practices from industry veterans, receive event safety tools, and assess venue vulnerability with emergency management specialists.
To kick off the discussion early we spoke with Paul Turner, Director of Event Operations & Security for Cowboys Stadium, and one of the presenters of the program, about his experiences with stadium operations.
1.  What was your most harrowing moment in a safety situation during your career as a venue manager?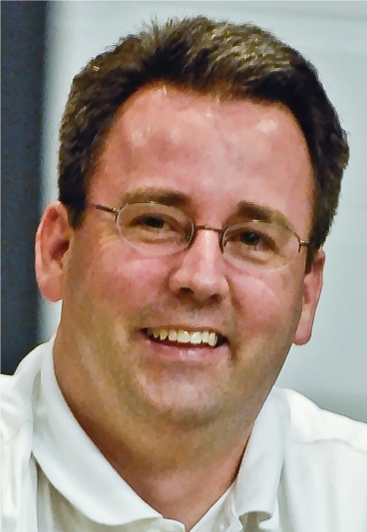 In September 2009 when we opened Cowboys Stadium for the first NFL regular season game, we set an attendance record of over 105,000 people.  In that attendance figure was 30,000 standing room tickets.  Our plan was to accommodate the standing room guests inside the stadium and outside in our plazas where we have large, elevated video boards.  The crowd was pretty thick and things were intense at the beginning.  But after the initial rush, the crowd found a balance (between inside and outside) and things settled down.  Now if we could have only won the game things would have been even better.
2.  Have you had a personal experience with a safety situation in which you were an attendee?
I attended a college football game back in the 1980s and I recall a lot of crowding in a long, dark vomitory tunnel. The crowd stood without moving for a long time and some people were getting pretty anxious.  I know now that we are much more aware of crowd issues and how to move large groups of people through buildings more safely.  I'm grateful to see that our profession has evolved and elevated over the last 20 years or so.
3.  What was the best response you've ever seen to a safety situation inside a venue? What makes this particular handling stand out in your mind?
At one of my previous venues we had an incident where a guest fell from an exterior balcony during an intermission break. The situation was extreme – something that you would not likely practice a response.  What was really impressive was how fast and calm the staff responded to the accident. The guest, while severely injured, was taken care of, the witnesses were handled properly and the incident was contained and did not affect the overall event. It was a real demonstration of the professionalism and compassion of all the staff who responded to the incident.
4.  How does running safety drills make things easier? Do your safety drills vary by situation or are they very generic?
Safety drills make things easier because they give you a chance to develop a planned response, almost like building up a reflex.  If you have drilled on your response, then you know what to do in that situation and you don't have to figure things out in the moment.  I think that the most effective way to prepare for incidents is to develop drills based on likely incidents.  In our business we know that guests may slip and fall, that there may be a physical altercation among guests or that we may need to evacuate an area or the entire venue. So we should create drills on these likely scenarios and determine our "best possible response" to those situations.
5.  What one piece of equipment do you think every venue manager needs to have to increase the safety of their guests inside their venue?
I think it is imperative that every venue have an incident management system (IMS).  A comprehensive IMS will allow venue managers to communicate with their staff, manage facility inspections, prioritize and track response to issues and incidents, and record incidents and incident reports.  The technology is out there and it is affordable.  I know that having a solid IMS has helped me create a safer environment for the guests, venue staff and event participants.
6.  If you had one piece of advice for attendees, what would that be?
Look closely at your event day procedures and make sure that they are understood and followed by your staff.  Drills and exercises are good, but you need to make sure that before you open your venue for an event that your people are properly briefed and armed with the information and tools they need to do the right thing at the right time and in the right way.
The WebSITE Spring 2013 conference will include three in-depth and valuable sessions accessible via the web from the convenience of your office, or you can attend at one of our local host sites or at the main host site – Cowboys Stadium. The local host site options will give you the opportunity to meet others, network, and participate in a special discussion session. If you attend at Cowboys Stadium you will also be able to attend the Texas Rangers vs. Chicago White Sox game at the end of the day.
Click here to see the program and to register for the conference.