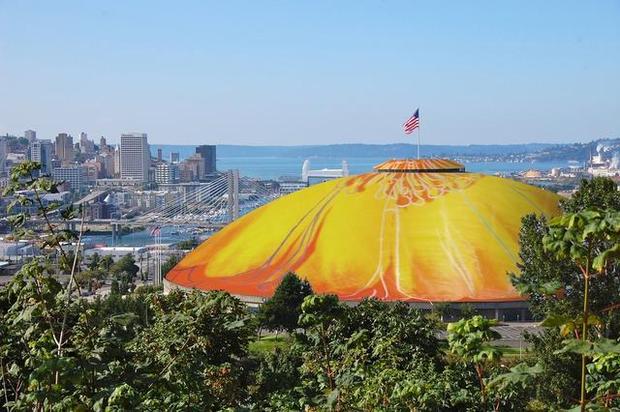 A flower designed by Andy Warhol could soon cover the Tacoma Dome. According to The News Tribune, city officials approved the plan on Tuesday.
"The unanimous blessing of the council will allow arts boosters to approach the Andy Warhol Foundation for permission to use the image on the city-owned Dome, and to start raising the funds needed to install what would be the largest Warhol in the world," Kate Martin reported.
The project is expected to cost $5.1 million; however city officials say none of the costs will be paid by the city.
"The council's OK allows the city to form a project committee and approach the Greater Tacoma Community Foundation for help fundraising," IAVM chair Kim Bedier, CFE, told the publication. "There are still a lot of unknowns. We still have a lot of work to do."
Warhol originally entered the flower design in a contest to decorate the dome's roof in 1982. He lost the contest.
Please visit The News Tribune for more on the story.
(Image: The News Tribune)