As appears in the November/December issue of Facility Manager magazine. May your holidays be merry.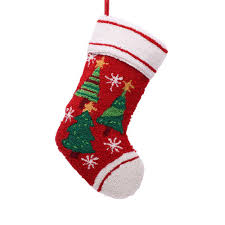 By R.V. Baugus
'Twas the night before VenueConnect, and all across the vast plains,
IAVM members slumbered, led by our CEO, one Brad Mayne;
Tickets were reconciled and hung in the stockings,
As ever so slowly the clock kept tick tick tocking.
The Young Professionals slept peacefully, with nary a fear,
As they dreamt of upward movement throughout their career;
The veteran members, meanwhile, full of wisdom and sage,
Knew the night would be special, as we soon turned the page.
Why, that noise from above, the night it did shatter,
Arise everyone! Let's see what's the matter;
We threw open the shutters, and much to our surprise,
Noticed two smiling young ladies, surrounded by four guys.
It was a charming group, that seemed to circle our city,
Could it be? Yes! It's the Executive Committee!
The leader with the white beard had no equal or par,
As he guided a sleigh holding something called a cuss jar.
With the right team assembled, it was anything but a gamble,
Even with the youth supplied by Mac Campbell;
There was the previous chair, not a talker but a doer,
Readily apparent, it had to be Doug Booher.
His charges were now ready to disappear with a poof,
To make their appointed landings on IAVM member roofs;
He called the rest by name, from his lips,
"On Tammy! On Leslee! On Rip!"
The gifts were bountiful, oh there were plenty,
He sorted by sector, of which there were many;
But having forgotten one gift in his bag so deep,
Caused the cuss jar to fill as he let out a bleep.
Standing before the Arena folks, in all their various poses,
He gave to all with much delight, mega-grossing Guns N' Roses!
As an added bonus that drew such surprised looks,
He bequeathed Trisha Yearwood, along with Garth Brooks!
Next up before inquisitive Convention Center eyes,
Would be St. Michael's next big surprise;
Pondering the enormity of such venues, he stroked his beard,
Finally speaking words, they all wanted to hear.
"Your calendar year will be full, this I bestow,
With meetings, conventions, exhibits, and shows!"
As he roared in delight with a chuckle and chortle,
He still reminded them to use the EMSSI portal.
To the Performing Arts, for which his heart did surely bleed,
Came assurances and promises, to fulfill all funding needs;
Oh, and at this season and as its biggest backer,
All stages will participate in hosting The Nutcracker.
He next surveyed the Stadium folks, with a look full of glee,
Readily anticipating what their one main wish would be;
Throwing his head back, and bellowing a Ho! Ho! Ho!,
He knew they all wanted to host a Super Bowl.
"I wish that could happen, I say dear friends,
But next year is Atlanta, and the stadium Mercedes-Benz.
This though I can say, sure as Mrs. Michael and I have dinner,
That all your venues produce teams that are winners."
Next, he peered through his glasses, as he looked at the menu,
Of his University friends, and their many, many venues.
"May you always promote education, of which you are seekin',
While all the while in your communities you are a light and beacon."
Having cut his own industry teeth, on a campus in the south,
Helped him to utter the following words from his mouth:
"To each and all, may your endeavors be great,
And as for me, I'll just say Hail State!"
As for the gift he forgot, he just needed to look a little deeper,
Because once dispensed to all venue members, it surely was a keeper;
It cuts across all types, full of truth and full of reason,
A gentle reminder to remember the blessings of the season.
It's a gift of thanksgiving, for the field in which we work,
Making a difference in other's lives, is truly our greatest perk.
It's a time to pause, celebrate, and even take a deserved rest,
To simply reflect on how we all have been blessed.
With that gift now imparted, the sleigh would soon rise,
Cutting an illuminating path over the tranquil night sky.
"Happy Holidays!" he said with one giant jovial laugh,
"From your Board of Directors, Brad, and the IAVM Staff!"