Ungerboeck announced the addition of Eric Kaser to the company's executive leadership team. As Vice President of Sales, Americas, Kaser will lead sales strategy and execution from company headquarters in St. Louis, Missouri.
"Eric is a powerful addition to the Ungerboeck team," said Ungerboeck CEO, Manish Chandak. "He has a proven track record of success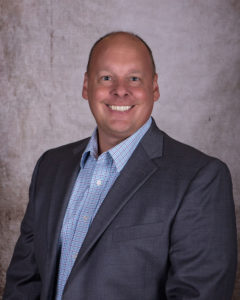 in software sales and sales leadership that is going to be instrumental in accelerating our growth and helping us reach new heights."
Prior to his position at Ungerboeck, Kaser enjoyed a successful career as a long-term sales leader at the Reynolds & Reynolds Company. He served most recently as the Vice President & Director of Sales for the Major Accounts group where he was responsible for the organization's largest and most strategic clients and prospects nationwide. Throughout his 23-year tenure, Kaser led countless initiatives to drive profitable revenue growth and improve client's business results including the execution of a three-year strategic plan that transformed the team into a world-class sales organization and led to significant annual savings while increasing employee morale and improving client satisfaction.
"I am passionate about leveraging innovative software solutions to drive business results for customers," said Kaser. "I'm thrilled to be joining a company like Ungerboeck with a strong executive team that clearly shares that passion. I'm very fortunate to be coming into a situation with an excellent foundation in place to expand our position as the industry leader and I look forward to developing a world-class sales organization that will carry us forward."
Kaser holds a Bachelor of Science in Business from the Kelley School of Business at Indiana University. He will soon be joined in St. Louis by his wife, Lisa, and daughters, Emily and Paige.