This summer's Venue Management School at Oglebay will welcome two new faces as Steve Mackenzie, president of EventBooking, and Michael K. Garcia, adjunct assistant professor in the Thornton School of Music at the University of Southern California, arrive on the scene at the public assembly venue industry's premier professional school.
We caught up with both gentlemen to discuss VMS and more. Here are their comments:
What prompted you to become interested as an instructor at the VMS?
Steve Mackenzie: I attended the school 10 years ago as a student, and was blown away by the value I received from it — the quality of the educational content, the caliber of the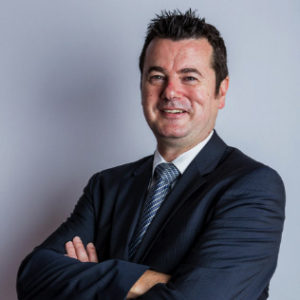 instructors and the camaraderie that developed with my fellow students. Luckily, I got an opportunity to teach at the Australian VMA school seven years ago when I was living there, and have been teaching there ever since, so when the opportunity came up to be able to participate in the school here I jumped at it. The school is such a great environment and I love being able to give back to the industry in this fashion.
Mike Garcia: After working in public assembly management for over 38 years, I really wanted to give something back to the industry. I have such fond memories of attending VMS, albeit a few years ago (well, OK, 20-plus years ago), that I could not think of a better place to do that. I also enjoy teaching.
What will you be doing as an instructor at VMS?
Steve Mackenzie: I'll be teaching a new class for Year 2 called Technology. In previous years this topic has been touched upon in most of the other subjects since it pervades all areas of business these days. However, the Board of Regents thought it an important enough topic to have its own class going forward.
Additionally, I'll be teaching a class for Year 1 on Marketing, Advertising and Public Relations. Besides the classes, I'll be sitting in on as many others as I can. I love listening in and learning from these as well.
Mike Garcia: I will be teaching Venue Ops and Venue Law, which tap into some of my core experience in the industry.
What are you most looking forward to as you prepare for your classes as the school?
Steve Mackenzie: I can't wait for the chance to interact with the students — as much as I am there to share my knowledge. I love the interaction and feedback from the students both in the classroom and after hours.
Mike Garcia: I am looking forward to the opportunity to meet and reconnect with fellow venue professionals and to teach not only today's best practices, but also to encourage students to think about how to adapt for the future.
How important is the role of the school for professional education for public assembly venue managers?
Steve Mackenzie: I view the school as the "flagship" education opportunity available to those of us in the venue management industry. Everyone is on an equal footing and it's important for the students going through now to know that their mentors and managers likely also went through the same school. The program is nothing short of excellent and I am proud to be able to contribute to it.
Mike Garcia: It is paramount! The VMS experience, both inside and outside the classroom, helps students forge a solid foundation to build successful lifelong careers in this industry. The curriculum develops and builds the core competencies necessary to succeed.
What is some of your background in the industry that lends well to the school?
Steve Mackenzie: Showing my age a bit now, but I've spent the last 33 years working in hospitality and events, with the past 24 specifically in event technology. Over that time, I've learned a lot about the areas I am instructing, mainly learning from my mistakes along the way! It's great to be abler to share these experiences with the students and hopefully pass on some knowledge that will help them to continue their careers in the industry.
Mike Garcia: My background in facility management is broad and varied, from clubs, theaters and arenas to amphitheaters, stadiums and outdoor music festivals. This variety of experiences allows me to relate to many different types of venue professionals who may have different goals and aspirations. Additionally, I teach two classes at the University of Southern California relating to concert management, venue management and promoting events.