The Wisconsin Center District (WCD) Board of Directors has named Marty Brooks as the new CEO for the Wisconsin Center District. Brooks' first day was January 22, 2018.
Brooks brings to the WCD firsthand experience managing facilities for the NBA, NHL, NFL, Division I Men's and Women's college basketball, and minor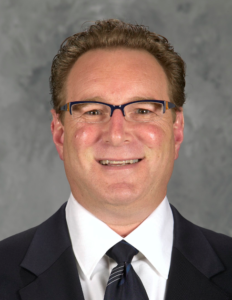 league hockey. Most recently, Brooks had served as the senior vice president and general manager of America's Center Complex in St. Louis since December 2012. America's Center Complex is owned by the St. Louis Convention and Visitors Commission and maintains the Cervantes Convention Center, Edward Jones Dome, and an executive conference center. Brooks was hired as executive vice president and general manager there in 2008. Prior to that time, he worked as an executive for the Scottrade Center and Peabody Opera House in St. Louis, and at Madison Square Garden from 1985 until 2007.
"Marty's hiring signals a new and dynamic era for the Center District. The Board looks forward to working with Marty and our community partners to further expand economic activity in and around southeastern Wisconsin," said Scott Neitzel, WCD Chairman and Secretary of the State of Wisconsin Department of Administration.
"In my role, I look to increase the profitability of the Wisconsin Center District properties, as well as raise the profile of the District itself," Brooks said. "A robust convention and events calendar for the District has a ripple effect throughout the community, and I look forward to working in partnership with VISIT Milwaukee to continue that trend."
Paul Upchurch, president & CEO of VISIT Milwaukee, said, "On behalf of VISIT Milwaukee, I'd like to welcome Marty Brooks to the Wisconsin Center District and the Milwaukee area. His operations expertise for convention centers, theaters, and arenas will play well here in Milwaukee and will boost the already strong schedule of events at our Wisconsin Center facilities. He is a great addition to the team, and we look forward to working closely with Marty to further build on the success of the District and bring even more events and conventions to the region."
"I'm thrilled to start the next chapter of my career in Milwaukee," Brooks added. "This is a vibrant city with a great downtown scene."