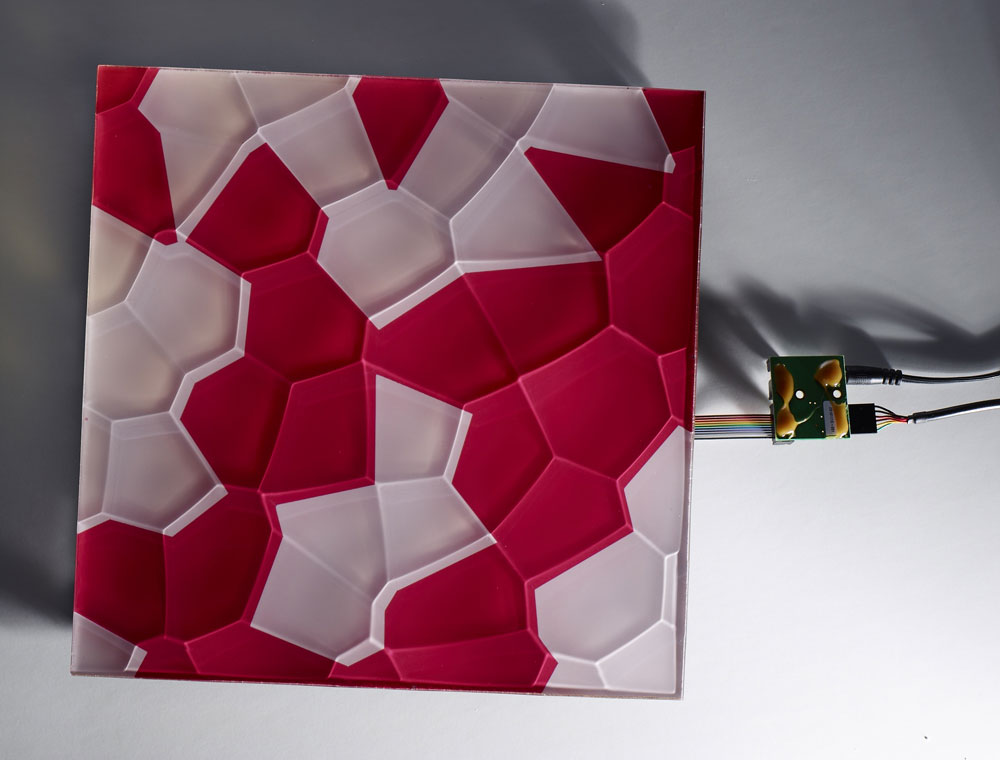 The 2015 Consumer Electronics Show (CES) is under way in Las Vegas at the moment. It's always an exciting time, when companies pitch their latest wares in technology. If you're sick of hearing about wearables, for instance, you might want to turn off the news this week.
Still, there's more at the show than smart watches, smart homes, and smart TVs. There are now smart walls.
E Ink, a company involved in electronic ink technology, announced its E Ink Prism product at CES. E Ink Prism is a programmable film, similar to paint, that can change color and morph into patterns or shapes with the touch of button.
"Commercial lobbies, airport terminals, and public auditoriums can now automatically change color and enhance the human sensory experience," the company said in a press release. "Customer reception areas will be more interesting and visually exciting, retailers can build dynamic staging elements for their marketing campaigns, and exhibitors can maximize presentations to boost visitor engagement."
Here's a short video of the product in action:
(Image: E Ink)