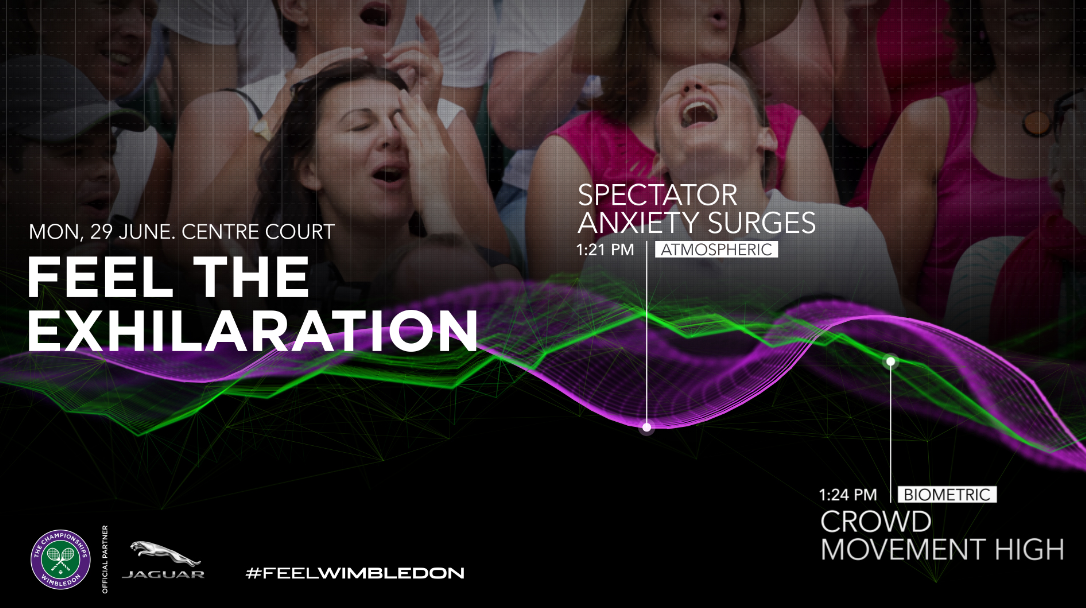 Wimbledon has begun and with it some biometric measurements from fans.
Luxury car maker Jaguar is the official car sponsor of the tournament and it gave fans wearables and installed court sensors to measure moods, emotions, heart rates, and movements. The company is sending out the results via Facebook, Twitter, and Instagram using the hashtag #FeelWimbledon. You can also view the results online.
"There's no other tournament like Wimbledon and the experience gets better each year," pro tennis player Tim Henman said in a statement. "The drama, passion and excitement, shared by both players and fans alike, is what makes Wimbledon the No. 1 tennis tournament in the world, and it's great to see Jaguar celebrating these unique qualities as part of their #FeelWimbledon campaign."
The effort is also a way to celebrate products.
"With 500,000 people attending Wimbledon this year, it provides Jaguar with incredible exposure in London, and a fantastic platform to showcase our products, especially the Jaguar XE," said Laura Schwab, UK marketing director at Jaguar Land Rover, in a statement.