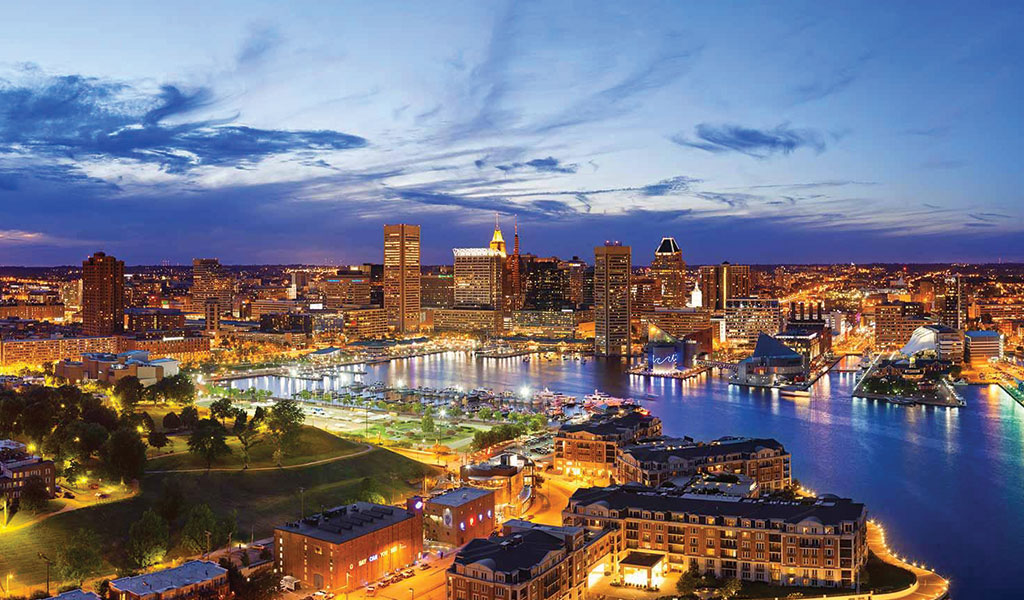 If you're a Young Professional and are planning on attending IAVM's VenueConnect conference and trade show in Baltimore next week, NOW is the time to plan ahead to make the most of your experience! VenueConnect offers all venue managers multiple educational, networking, and socialization opportunities, and the professional benefits for Young Professionals can be profound. Take time now to examine all that VenueConnect has to offer to ensure that you are making the most of your time in Baltimore!
EDUCATION
VenueConnect offers such a diverse array of educational seminars, panels, and classes. Check out the schedule ahead of time so you can plan out what topics apply the most to your current job, career interest, or areas of weakness that you are seeking to improve. The VenueConnect schedule contains seminars on topics that range from industry technical expertise to developing your arsenal of leadership skills. Be sure to check the schedule for classes recommended for Young Professionals. Also, or the first time in 2015, IAVM is offering the UpStart program for young professionals and students to build and expand professional relationships and to interact with and pick the brains of venue management leaders. If you are interested in UpStart and have not yet registered, please email Taylor Daniel at Taylor.Daniel@iavm.org as soon as possible to guarantee yourself a spot. Opportunities for young professionals like this do not come about often, so make sure to maximize your return on investment by participating in seminars and programs like UpStart as much as your schedule will allow.
TRADE SHOW
While as a Young Professional, your position may not hold a lot of purchasing power, be sure to stop by the floor of the state-of-the-art VenueConnect Trade Show. Part of knowing and understanding the venue management business is knowing the state of the tools and technology of our trade. VenueConnect will have it all on the floor (literally) in Baltimore for you to peruse and ask questions from the exhibitors in attendance. You will never know when the knowledge and ideas you see at the Trade Show will come in handy in your job or further down the road in your career, so make the most of the Trade Show floor experience while in Baltimore. A special perk to take advantage of at this year's VenueConnect Trade Show is the opportunity to have your professional headshot photograph taken, so be sure to come prepared to take advantage of this added benefit.
CAREER RESOURCES
Young Professionals will find many career resources at every turn at VenueConnect. The IAVM Career Resource Center will feature the opportunity for Young Professionals (and others) to post their resumes, review the job board for current job postings, as well as the chance to post jobs if needed. Mark Gnatovic from SearchWide will be on hand to review your resume and to offer tips and advice on ways to ensure that your resume is top-notch, so be sure to bring copies of your resume with you to Baltimore.
NETWORKING
Perhaps one of the largest benefits Young Professionals in our industry have to gain from VenueConnect is the benefit of networking with your peers within the venue management industry while at the conference. Whether in seminars, on the Trade Show floor, or between events in the hotel or convention center, take the time to get to know those who work around you within our profession. Not only will you gain industry insights and have the opportunity to exchange ideas and best practices for your career and facility, but you will also make contacts that you will be able to rely upon down the road. Having a network of colleagues that you can turn to when a problem comes up in your building can prove to be invaluable as your career progresses. No one quite knows what it is like to experience a job in a career field as specifically-diverse quite like members of IAVM; don't let this opportunity to learn from them pass you by! VenueConnect offers fun ways to network, from the Trade Show reception, the Venue Industry Awards Luncheon, and the Legacy Project, which offers the opportunity to give back to the community while networking with other venue professionals! (Not signed up for the Legacy Project yet? No problem! Email Taylor Daniel at Taylor.Daniel@iavm.org!) Not only will you develop professional relationships at VenueConnect, but also lifelong friends.
In a nutshell, the time you spend at VenueConnect will last only a few days. The long-lasting effects of your investment in the experience will last throughout the course of your career and lifetime. Taking a few minutes now to chart your course through Baltimore will pay off many times over once you arrive in just a few short days!
(Image: Visit Baltimore)