By Maren Dougherty
The San Diego Convention Center (SDCC) is the first of Centerplate's North American venues to achieve the Rise SAFE hygiene verification label for food and beverage services. Rise SAFE is managed by Centerplate's parent company, Sodexo, and Bureau Veritas, an independent world leader in testing, inspection, and certification.
To earn the label, General Manager Bobby Ramirez and his team passed a site audit and protocol review covering 36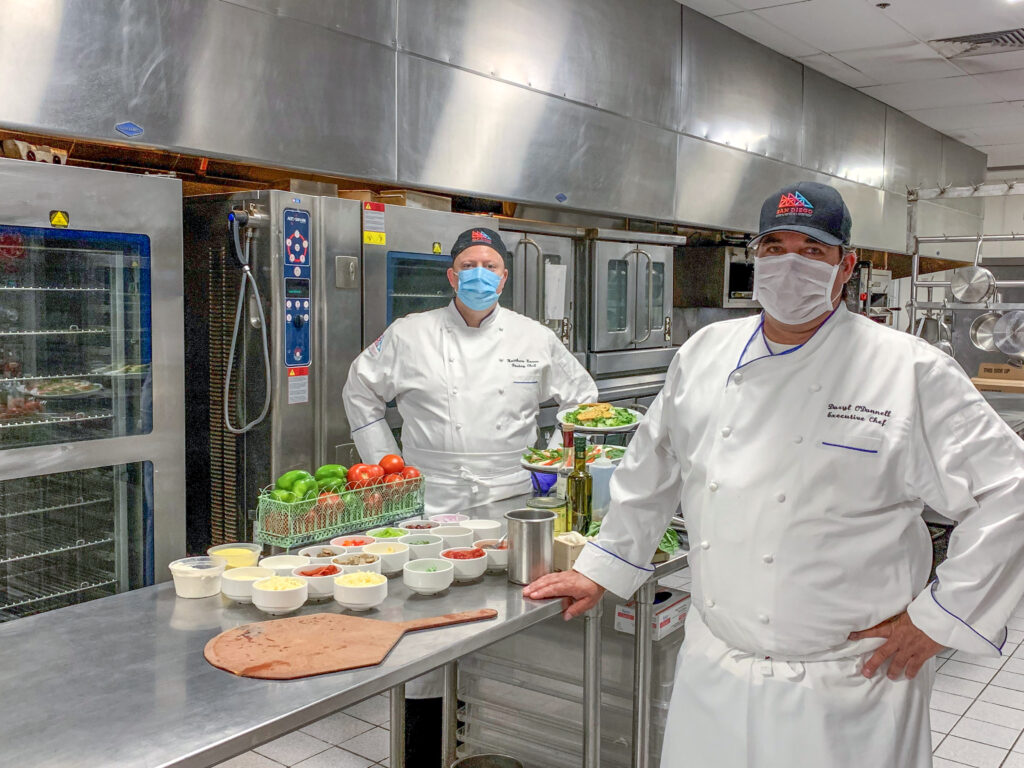 checkpoints in four core areas: process, people/training, facilities, and hygiene/cleaning. The team demonstrated 100% compliance across these areas.
"We've been preparing and serving food seven days a week throughout the pandemic to support Operation Shelter to Home. Through this steady operation, we have fine-tuned our measures for staff training, physical distancing, cleaning, and PPE. Consequently, we had all necessary requirements in place well before going through the Rise SAFE review and site inspection," Ramirez said. "We are confident in our ability to safely cater corporate and private events as soon as that activity resumes."
The Rise SAFE label follows an accreditation SDCC received in July from the Global Biorisk Advisory Council (GBAC). SDCC was among the first convention centers in the United States to achieve the GBAC STAR Facility Accreditation, which requires a stringent program for cleaning, disinfection and infectious disease prevention. Centerplate's protocols also contributed to this third-party process.
"Centerplate has been an incredible partner throughout the COVID-19 pandemic. Their success in meeting or exceeding all standards of this Rise SAFE program is just one more demonstration of their thorough and careful commitment to safety," said Clifford "Rip" Rippetoe, CVE, SDCC's President and CEO.
Maren Dougherty is Director, Marketing & Communications for the San Diego Convention Center Corporation.