Region 6 Newsletter
Over the past few months, AT&T Performing Arts Center in Dallas has hired and promoted multiple individuals to fill vacancies on their outstanding team of venue managers. These new hires and promotions include:
Warrren Tranquada, President & CEO
Mr. Tranquada recently transitioned from his successful tenure as the Executive Vice-President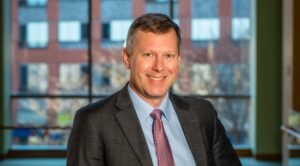 and Chief Operating Officer of the New Jersey Performing Arts Center (NJPAC) in Newark, NJ to lead the Center in Dallas. Mr. Tranquada will replace Debbie Storey, who has shown tremendous leadership as President and CEO since 2017.
Kit Westerman, Director of Operations
Mr. Westerman has been promoted from the production management team to Director of Operations and will oversee food and beverage, parking and public safety, along with resident company relations and carry producing responsibilities. Kit brings a multitude of successes from theaters, arts centers, festivals, and education programs throughout the country, but most recently from the award-winning National Dance Institute education program in New York City, bringing dance, music, and performing arts to over 6,500 public school children each week free of charge.
Weston Keifer, Director of Production
Mr. Keifer returns to ATTPAC as Director of Production after spending a year and a half with the Plano Independent School District, helping to establish their operations and procedures for the highly anticipated opening of the Robinson Fine Arts Center. Having served as Technical Director during some of the Center's most formative years beginning in 2011, Weston's institutional knowledge, leadership and skills add a great deal of additional strength and depth to the operations team. His career has crossed the country from Boston, Massachusetts to Las Vegas, Nevada and has covered positions from stagehand to technical director and even educator.
Tyler Cureton, Technical Director
Mr. Cureton takes the helm as Technical Director of ATTPAC's many events and spaces. Tyler holds a BA in Theater, a minor in Communications, and holds a certificate in mediation. Previous experience includes Stephen F. Austin University as Technical Director and Production Manager; Temple Civic Theater as Technical Director, and East Texas Baptist University at Technical Director. Tyler has also volunteered in his community from Youth Pastor to the Timber Creek Youth Dream Team.
Francisco "Frank" Cortez, Theater Automation & Rigging Manager
Mr. Cortez has experience in all realms of theater. Most recently he was the Production Supervisor at The Apollo Theater, and just prior to that spent 12 years at The Long Center for the Performing Arts as the Head Carpenter/House Head Rigger overseeing all aspects of performance rigging and maintenance. He is certified as a CM entertainment hoists technician, and OSHA 10 certified.