The San Diego City Council approved a partnership between the legendary and iconic San Diego Sports Arena's management company, AEG Management SD, LLC, and Pechanga Resort Casino of Temecula, CA, for a new naming rights deal for the now Pechanga Arena San Diego. The venue, built in 1966 and able to hold up to 16,100 for certain events, was most recently named the Valley View Casino Center.
The venue has hosted the biggest and the brightest throughout its famed history, including artists Jimi Hendrix, Elvis Presley, The Grateful Dead, KISS, Bee Gees, ABBA, Heart, The Scorpions, Van Halen, Dio, and hundreds more over recent years including Jason Aldean, Muse, Justin Bieber, Janet Jackson, Lana Del Rey, and Slayer.
Its sports history is as equally famed as the current NBA Los Angeles Clippers once called the venue home as the San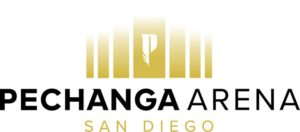 Diego Clippers. It has hosted boxing, track and field, World Team Tennis, WWE, soccer, hockey, lacrosse, indoor football, and more.
The venue currently has three anchor sports tenants in the San Diego Gulls, San Diego Sockers, and San Diego Seals.
"We have several partnerships with organizations that are synonymous with Southern California entertainment including the Lakers, the Angels, and Staples Center," Pechanga Tribal Chairman Mark Macarro said in a statement. "Believe it or not, the San Diego Sports Arena is the closest major arena to Pechanga, so when they reached out to us, we were excited by the opportunity to partner with this historic venue."
"We are thrilled about this partnership with Pechanga Resort Casino," added Ernie Hahn, senior vice president and general manager of AEG Management SD, LLC. "The Pechanga name and reputation carries a lot of weight in the entertainment industry. This partnership will afford us new opportunities and ensures that San Diego will continue to receive the best in premium entertainment and sporting events."
"Large-venue naming rights opportunities rarely avail themselves within the Southern California entertainment landscape," said Jared Munoa, President of the Pechanga Development Corporation. "We're very pleased to have been considered for this possibility. We think it's a reflection of the Pechanga brand and the refinement it carries. A lot of San Diegans are familiar with Pechanga and who we are, and this partnership helps us strengthen that connection."
The five-year, $400,000-per-year deal gives the venue continued revenue for planned improvements. Branding for the arena was finished by December 21 and sets up an exciting 2019 with Justin Timberlake and Elton John already on the concert calendar.