Orlando Venues Chief Venues Officer Allen Johnson, CVE, announced Mike Weeman has been named security manager with oversight of Amway Center, Camping World Stadium and Tinker Field. In this position, Weeman's primary focus will be ensuring the safety and security of all patrons, players, entertainers, and staff.
For more than 10 years, Weeman has specialized in safety, security, and guest experiences at hundreds of sports and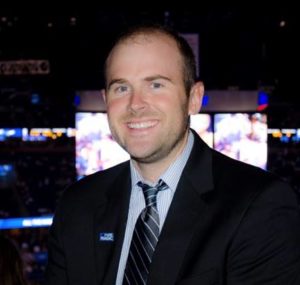 entertainment events. In 2010, he was hired by Andy Frain Services as an assistant security manager to open the newly built Amway Center. Over the ensuing eight years, Weeman held multiple roles and in 2017, he became the vice president of operations for Andy Frain Services' Sports and Entertainment Division. In this capacity, he provided strategic leadership for all U.S. sports and entertainment operations with a notable client list including the Chicago Cubs, Dallas Cowboys, Houston Astros, Memphis Grizzlies, Orlando Magic, and the University of Alabama.
"We have been fortunate to work closely with Mike over the many years he was employed by Andy Frain Services, our longtime venues security partner. We are thrilled he is now joining our team," Johnson said. "Mike knows our culture, priorities, and venues intimately through working countless concerts and events. His professional knowledge and experiences make him instrumental to keeping our patrons safe and venues secure."
"I am looking forward to building upon the foundation that has been established throughout Orlando Venues. As the security market continues to evolve, I hope to bring new insight in accordance with industry best practices," Weeman said. "I am excited to work with an unbelievable team where together, we will continue to create legendary experiences for our guests."
Weeman is a member of IAVM, National Center for Spectator Sports Safety and Security (NCS4), and the Florida Facility Managers Association (FFMA). His passion for training and development is reflected in his roles helping create the Amway Center Legendary Playmakers Program and Andy Frain Services' First Impressions Customer Service Training.
Weeman obtained his Bachelor of Arts in Sports Administration from Ohio University and his Master of Science in Sport and Leisure Commerce from the University of Memphis. While working toward his degree from Memphis, he served as a graduate assistant in arena operations for the Memphis Grizzlies. Following his time in Memphis, he interned with the United States Golf Association at both Bethpage, New York and Pebble Beach, California. Weeman lives in Mount Dora with his wife, Karla, and baby daughter, Quinn.