Populous recently announced the promotion of a significant number of its staff globally, including two new appointments to the firm's Holdings Board — Senior Principals Shireen Hamdan and Michael Lockwood.
"Our brand is built on the contributions of our staff, and this recognition is in honor of their commitment to making Populous the best design firm in the world at drawing people together," said Joe Spear, Chairman of Populous' global Holdings Board. "It's quite humbling to watch the growth of this company unfold; at 18 offices and nearly 600 employees around the world, it's an exciting time for Populous."
Hamdan has lived and studied around the world from Brazil to Libya. A graduate of the Architectural Association in London,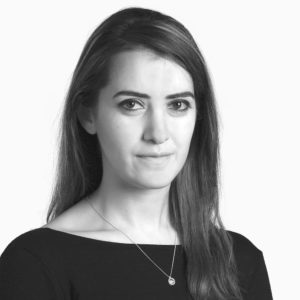 Shireen joined Populous in 2008. Since then she has worked on a wide variety of sport, entertainment and convention and exhibition center projects including the redevelopment of Silverstone F1 Circuit, Wimbledon Centre Court, London 2012 Stadium, The Sports Venue Masterplan for the country of Qatar and two World Cup stadium for the Qatar World Cup 2022. Shireen leads the Middle East market for Populous and currently is leading the firm's work on the Oslo Convention Centre in Norway and a 40,000 seat soccer stadium in Kuwait. Shireen is an architecture graduate of Kingston University, and she also received a graduate diploma in architecture from the Architecture Association.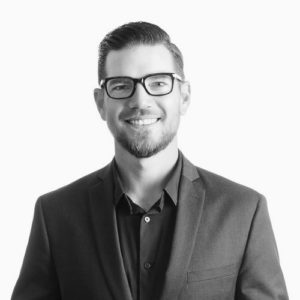 Based in San Francisco, Lockwood is a design director for Populous' convention center practice. During his 16 years
with the firm Michael has taken on unique design projects around the world including the expansion of the Qatar
National Convention Centre in Doha, Qatar, the ICC Sydney, and U.S. convention centers in Anaheim, Boston, Los
Angeles, Oklahoma City, Phoenix, Sacramento, San Antonio, and San Jose. He was named to ENR's 20 under 40 in
2013 as well as KC Business Magazine's 2013 Rising Star. Michael received a bachelor's degree in architecture
from California Polytechnic State University, San Luis Obispo and participated in the Denmark International Study
Program.
The following people were promoted in recognition of their commitment to excellence in all aspects of their work with the firm:
Promotions to Senior Principal:
• Brett Wightman, Singapore
• Lyle Miller, Kansas City
• Shaun Fernandes, London
• Simon Jordan, London
Promotions to Principal:
• Al Baxter, Sydney
• James Pearce, Brisbane
• James Smith, Brisbane
• Jason Carmello, Kansas City
• Geoff Cheong, Kansas City
• Norman Friedman, Kansas City
• Michelle Nicholls-Shaw, London
Promotions to Associate Principal:
• Andrew Noonan, Brisbane
• Matt Reynolds, Sydney
• Bill Bourne, Kansas City
• Jason Gardner, Kansas City
• Kevin Koch, Kansas City
• Meggan Lux, Tokyo
• Bridget Ott, Denver
• Bobby Sloan, Denver
• Paul Goodall, London
Promotions to Senior Associate:
• Andrew Crutcher, Sydney
• Keith Hudson, Brisbane
• Rohit Garg, Delhi
• Isha Rathee, Delhi
• Zoe Sullivan, Sydney
• Andrew Wallace, Sydney
• Maria Blanco, Kansas City
• Jacob Coburn, Kansas City
• Brooke Craig, Kansas City
• Duart Duff, Kansas City
• Ayesha Husain, New York
• Joshua Johnson, Kansas City
• Kristin Long, Kansas City
• Christopher Meehan, Kansas City
• Ashleigh Rogers, Kansas City
• Ryan Sorby, Kansas City
• Frank Steiner, Kansas City
• Sabrina Tockook, Denver
• Bianca Binder, London
• Charlie Fordham, London
• Matt Grace, London
• Jorge Mendez, London
• Elizabeth Miglierina, London
• Marian Moravek, London
Promotions to Associate:
• Rosario Cho, Brisbane
* Henry Coates, Brisbane
• Nick Fitzgerald, Sydney
• Jack Kato, Singapore
• Alexa Lee, Singapore
• Ashish Shrivastav, Delhi
• Lucas Bergstrom, Kansas City
• Nicholas Caprario, Kansas City
• Daniel Coleman, Kansas City
• Christopher Collins, Kansas City
• Bridget Gramlich, Kansas City
• Michael Hoelscher, Kansas City
* Aaron Jones, Kansas City
• Michael Kinard, Denver
• Patrick Knight, Kansas City
• Nicholas Malyon, Kansas City
• Leo Mangimelli, Kansas City
* Elizabeth Martinez, Denver
• Daniel Molina, Kansas City
• Ana Paz, Kansas City
• Megan Rand, Kansas City
• Ashley Simpson, Kansas City
• Danielle Whitelaw, Denver
• Fabiano D'Amato, London
• Tao Jiang, London
• Beth McCarey, London
• Andrew Rieper, London
• Scott Rogers, London
• Maria Vlcakova, London
• Sin Jae Yoo, London