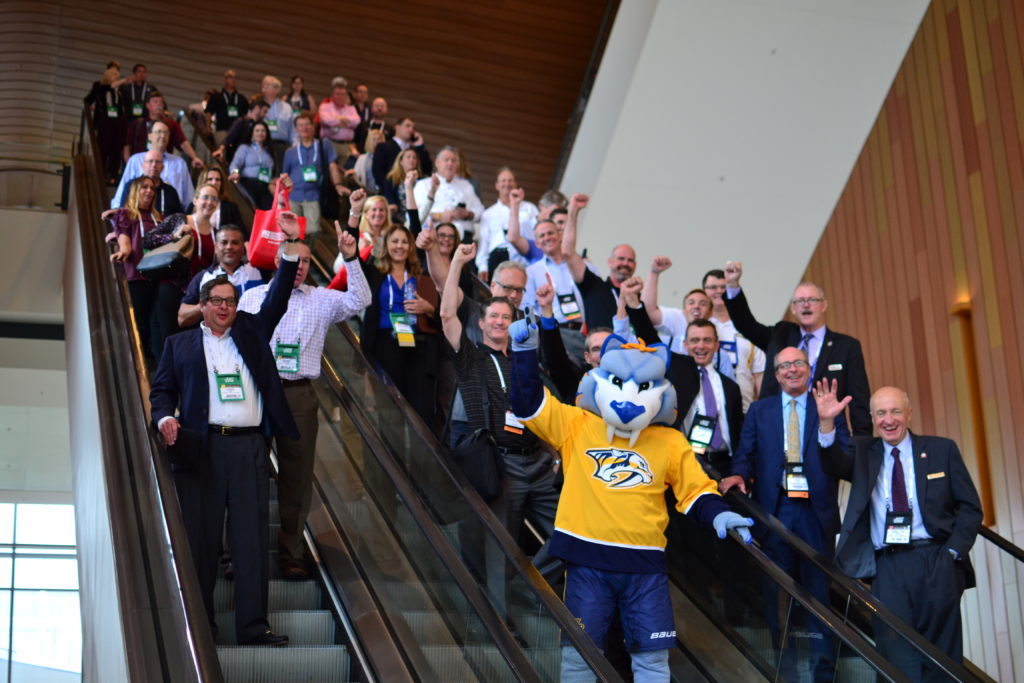 VenueConnect 2017 concluded last Thursday, and since then, we've heard your feedback. Thank you to everyone who attended VenueConnect in Nashville, and thank you to those of you who have reached out to us with your comments!
"We would like to extend our warmest thank you for all your help during the recent VenueConnect. As always, everyone at IAVM made us feel very welcome and were extremely helpful in making this an extraordinary experience. We will certainly not soon forget the wonderful time we had and the opportunity to further our education in this fascinating world of venues." – AMEREF
"What a blast Nashville was!" – Nick Zazal, CVP
"For those of us fortunate enough to have attended VenueConnect last week in Nashville, I hope you are still basking in the glow of new found information, strengthened skills and a growing network of friends and colleagues. I encourage you to seize this time of momentum, while topics are fresh in your mind, and reach out to your colleagues close by to organize a Chapter Meeting." – Alexis Berggren
"Well done by all, congrats!" – Kevin Bruder
"Just wanted to thank you again for all of your support and help throughout the years. This conference was a big hit! Congrats on all of the hard work you put into it."– Jordan Hergott, Spec Seats
"What a conference! That one is going to be hard to top. You all should give yourselves very big slaps on the back for producing such an amazing event!!!"– Carolyn Gibson, Fortessa Tableware Solutions, LLC.
"As an exhibitor, it is one of the best show I have attended. Everything was nicely organized, it was well attended, leads were high quality, and first class events/entertainment…the Monday party at the arena was a blast."