The University of Illinois at Chicago (UIC) and Credit Union 1 have reached an agreement in principle that would grant naming rights to the UIC Pavilion. Under the terms of the agreement, which remains subject to review and approval by The Board of Trustees of the University of Illinois, the facility will be renamed Credit Union 1 Arena.
Key terms of the agreement in principle will provide for Credit Union 1, an Illinois state-chartered credit union, to enter into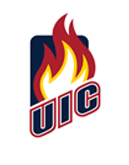 a 15-year agreement with the University valued at $9.3 million. Additionally, Credit Union 1 will make a significant contribution of $750,000 supporting scholarships at UIC. The agreement is expected to be formally reviewed by The Board of Trustees at its meeting in January 2019.
"We are grateful for the generosity of Credit Union 1 and look forward to providing more scholarship opportunities to our students through this partnership," said UIC Chancellor Michael Amiridis. "Credit Union 1 has served the UIC community for many years and we are proud to have the Credit Union 1 Arena on our university campus as a visible symbol of our shared commitment."
"Our partnership of Credit Union 1 and the University of Illinois at Chicago aligns Chicago's premier college with Chicagoland's premier credit union," said Credit Union 1 President/CEO Paul Simons. "Both organizations have a diverse background representing and supporting the city of Chicago, and we both remain dedicated to the growth and development of our great Chicagoland area."
"We are proud to contribute almost $10 million through our Credit Union 1 Arena naming rights partnership with the University of Illinois at Chicago, helping them to continue as one of the nation's top universities," said Credit Union 1 Executive Vice President/Chief Operating Officer Todd Gunderson. "In addition to supporting the university, we are also dedicated to supporting the individual students. That's why Credit Union 1 is committing $750,000 in scholarship money to help students realize their dream of achieving their full potential while at the same time deepening our roots serving the Chicago community."
"Our students and the many visitors to the Credit Union 1 Arena will benefit from a new financial facility located within the building in the heart of campus," said Rex Tolliver, UIC Vice Chancellor for Student Affairs. "We will be able to continue our effort to improve and enhance the shared space to make it a premier destination for students, faculty, staff and everyone in and around Chicago."
"This is an exciting time in the history of UIC," said UIC Director of Athletics Garrett Klassy. "The momentum and energy on this campus is undeniable and our great partners at Credit Union 1 recognize that to the fullest. We in athletics are fortunate to partner with an organization that shares our values and realizes our commitment to excellence in everything that we do. I am proud that Credit Union 1 will remain such dedicated members of our Flames family in such a visible and impactful way for many years to come. Our student-athletes are honored to prominently utilize a facility that now bears the name of Credit Union 1."
Currently, the UIC Pavilion is a 9,500-seat multi-purpose arena in the heart of UIC's thriving campus. It is where UIC students both begin and conclude their time on camps as the site of Convocation and Commencement. The building also hosts athletic events, including boxing, UIC men's and women's basketball games, concerts, special events, and more.