Steve Peters, CFE, president of VenuWorks, announced the appointment of Valerie Devine as the new executive director of the VenuWorks-managed Rialto Square Theatre in Joliet, Illinois.
"We are thrilled to announce Val as the new executive director of the Rialto Square Theatre," Peters said. "She is exactly the confident and talented leader we had hoped to attract to this beautiful theatre. With her contagious energy, I have no doubt she will make a positive impact on the community and the venue."
Devine, a 25-year industry veteran, joins VenuWorks after serving as the vice president of production of the Paramount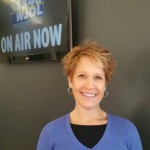 Theatre, Copley Theatre and RiverEdge Park in Aurora, Illinois.
"I am extremely grateful for the opportunity to join Venuworks and the beautiful Rialto Square Theatre during a new and exciting time for the organization," Devine said. "I have had the privilege of witnessing first-hand the incredible impact that can come from a thriving and busy arts organization, particularly on a downtown. With the support of VenuWorks, the city of Joliet, the Rialto's new board leadership, the staff and a tremendous group of volunteers – the possibilities are endless."
"We were looking for someone who could appreciate the Rialto Square Theatre and its specialness within our community," added Bob Filotte, Rialto authority board chair. "We also needed a director to provide leadership to the groups needed to make it
a success. We are pleased with VenuWorks' choice of Val Devine.
Devine will begin her new position in Joliet on April 3rd.