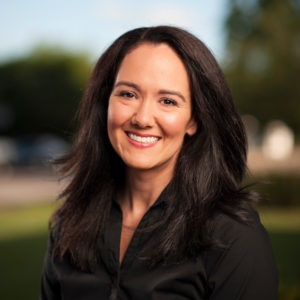 By Alexis Berggren
For those of us fortunate enough to have attended VenueConnect in Nashville, I hope you are still basking in the glow of new-found information, strengthened skills and a growing network of friends and colleagues. I encourage you to seize this time of momentum, while topics are fresh in your mind, and reach out to your colleagues close by to organize a Chapter Meeting.
From security practices to promoter insights and stakeholder relations, tap yourselves as speakers and deliver the messages locally to those that couldn't attend. Use the VenueConnect topics as springboards for what will serve your community most effectively right now, and engage those in your area to speak to that subject matter. What better opportunity to take the knowledge and camaraderie gained in Nashville back to those at your buildings who couldn't experience it for themselves? There really is no better time.
As we heard at VenueConnect, as our membership grows, so does the importance of engaging our IAVM membership body and especially those in the furthest reaches of our organizations. Chapter meetings are an incredibly effective means of building those connections and strengthening our industry.
As always, there are tools on the IAVM website to help you get started: http://www.iavm.org/regions/hosting-meeting.
Of course, if you have any questions, don't hesitate to reach out to your region leadership or any member of the Membership Committee for guidance.
If you are asking why all of this is important to me, let me tell you why.
I have had the pleasure of serving on the Membership Committee for several years, and now, as Chair, I look forward to our committee continuing to serve as an active voice of the membership in support of IAVM leadership and staff. We have an incredibly dedicated and smart group of volunteers that I'm proud to call my colleagues and friends, and I feel real energy around building and bringing forth new and innovative ways to engage and grow membership.
IAVM is in the midst of an exciting and critical time of change. We have seen new leadership and new industry programs emerge, and we've seen strategic new facility management networks come online. We've seen new partnerships form, major acquisitions of industry trades and organizations outside of IAVM now providing educational and networking opportunities.
These developments speak to a growing industry, both in opportunity but also complexity. I care about all of this, because in the midst of these changes, the words I keep hearing from my fellow association members are things like, "relevant," "accessible," "innovation" and "value." One Member, One Vote was a step in the right direction. The new VenueConnect format was a step in the right direction. The important thing now is to keep taking steps forward.
The first IAVM event I attended was the International Crowd Management Conference in Philadelphia in 2006. My best friend had just been killed in a motorcycle accident no less than two weeks prior, and the last thing I wanted to do was be so far from home and attending lectures. I had no idea that ICMC would prove exactly where I needed to be, but it was. I learned, I networked, I engaged. I took so many notes my hand cramped during most sessions. They didn't know it at the time, in fact I have never talked about it until now, but my colleagues and lecturers at ICMC in 2006 literally put me back together after I'd lost my friend. I didn't just go home in one piece; I went home and thrived thanks in large part to IAVM.
So yeah, I care. I care because, very simply, I want to give back. I care because I have a passion for discovering what's around the next corner for our industry. I care because of the great people I've met that have influenced not just my career but my path overall. I care because I think we can be even more creative, and even more innovative and even more collaborative in the future, on behalf of our great membership. And, for better or worse, and despite a few bumps and bruises along the way, I have literally grown up in this industry and admittedly still have a lot left to learn. I care because I am so grateful for the friends and mentors and opportunities that IAVM has provided. I simply can't imagine where I'd be without it … and don't care to.
Alexis Berggren is general manager of Old National Events Plaza in Evansville, Indiana.